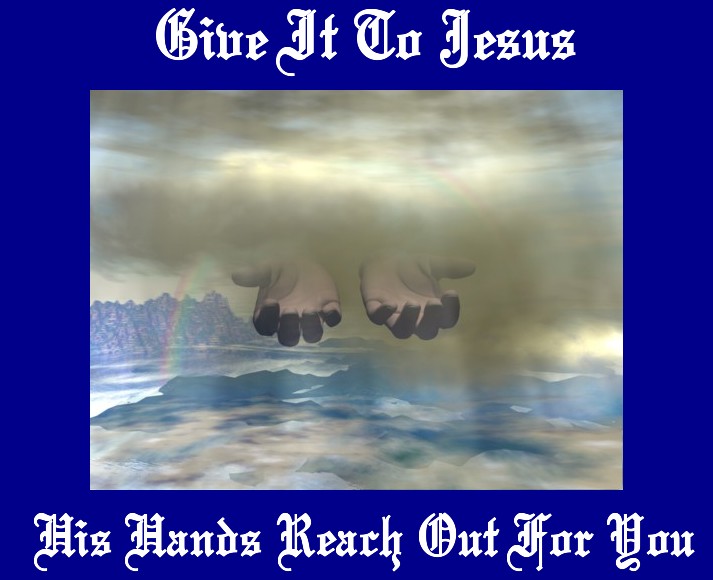 ~ GIVE IT TO JESUS ~
Each day we read or hear of trials, wars, homeless, illness, how the weather pattern has changed and crime
We wonder and some may ask God
what is happening to His beautiful world
He made for yours and mine?

CANNOT WE SEE HIS HANDS?


Our lives are made up and lived in different ways
Some are searching for love, peace or praise
Others are spent surviving each minute whatever their days

DO THEY NOT SEE HIS HANDS?


With all life's sorrows and burdens
we discover in our struggle for knowledge
how to comprehend
It is then we will recall God's Promise
of how His Love on the cross for us did begin

ARE WE HOLDING HIS HAND?


Are we still worring about tomorrow and what it may bring?
If we are a child of God, His Word we must cling
to HIS Holy Bible again in our own way
counting our Blessings over and over each day

LET'S PUT IT IN HIS HANDS


One day at a time - we have that ability
through cherishing each moment
and rejoicing in each tomorrow
With this fresh start we have what it takes
to banish from our thoughts of sorrow

GIVE IT TO JESUS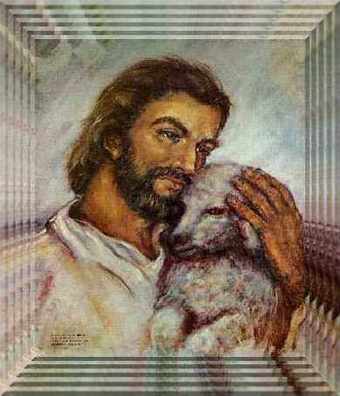 Author: © Fran G. August 27, 2010
Please Sign My Guest Book

View

Sign



"Click Play to Hear a Beautiful Song"
It Tells The Story
Title "ONE PAIR OF HANDS"
by Carroll Roberson