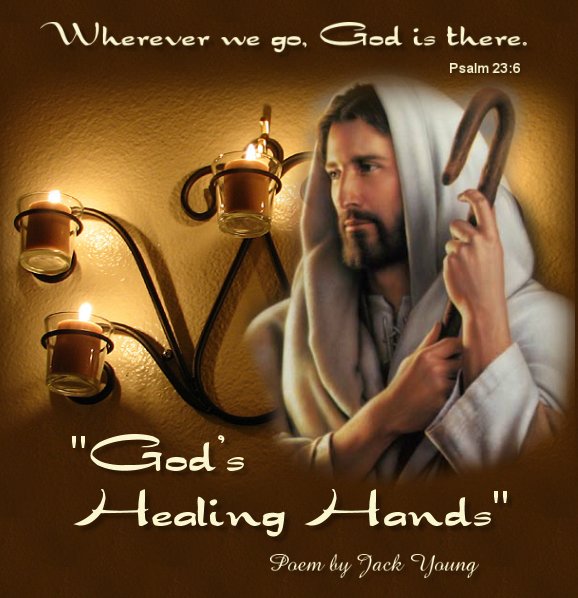 God I have a friend Lloyd, who is not feeling well.
Please reach down and touch him, Dear Lord.
Lord, we know that you are the greatest healer of all,
For it tells us so many times in your word.

Lloyd is a dear friend of mine and many others,
And he needs a miracle only you can do.
So Dear Lord, we plead for you to intercede,
He is a true Christian and he trusts in you.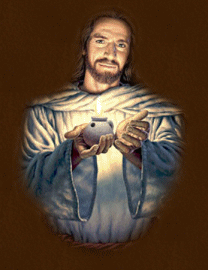 We all Lord have difficult times in our lives,
But we know you're the one we can turn to.
Things always turn better for us Lord,
Once we have turned them over to you.

So Lord in your mercy please heal Lloyd,
And make his body again whole.
Just as you did when he called out your name,
When he needed healing for his soul.



Author Jack Young
Copyright © February 26, 2010
Written for our dear friend, Lloyd.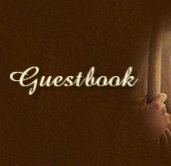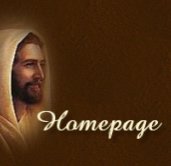 Midi Playing: "Jesus Calls Us"
Compliments of Songs Of Praise used with permission.
Copyright © by Larry Holder, Elton Smith, and Steve Israel.

Photography used to create header graphic and background
Copyright © by Lady OZ used with permission.
Other graphics used on this page found at various graphic groups.
Copyright © is retained by the respective artist.
Graphic animation by Marvaline.

This not for profit webpage created by Marvaline
26 February 2010