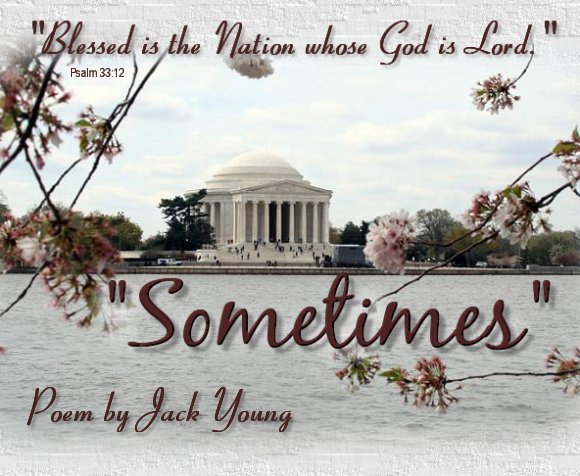 Sometimes it feels like I can't go on,
But my God is sitting on His throne.
Watching over me night and day,
He listens to me when I pray.

After just a little while,
My frown inverts into a smile.
When my prayers are answered I know it,
And then my countenance will show it.

Our Country is headed in the wrong way,
And every one of us needs to pray.
That God will take over, things will change,
For He is the only one who can rearrange.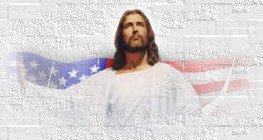 The path we should follow is laid out,
And never let there be a doubt.
God wants us all to be blessed,
Just pray and He will do the rest.

Will you try to find a minute now,
To find some place to kneel and bow.
And ask God to take full control,
And save us, and make us whole.

Some folks will tell you prayer won't help,
And we should try to handle things our self.
We can try, but we sometimes need a shove,
To trust in God with His great love.



Author Jack Young
Copyright © February 14, 2010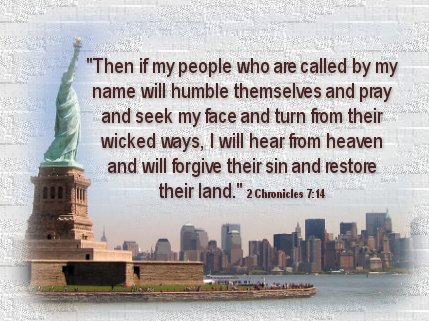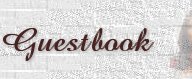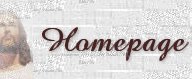 Midi Playing: "American Prayer Medley"
Compliments of Mary's Midis.

Tidal Basin, Washington DC photo Copyright
© by Laura Irwin used with permission.

Statue of Liberty photo Copyright
© by Roy Tennant used in accordance with website.

This not for profit webpage created by Marvaline
20 February 2010