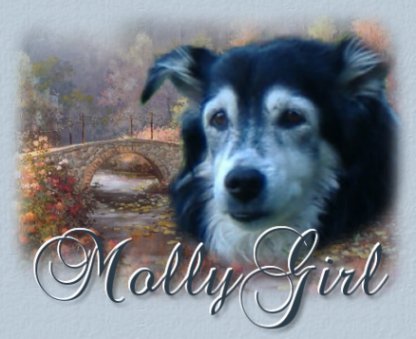 When Jesus sends a friend
He sends a special rose,
To fill your life and heart
With the beauty and aroma
Of His love.


Thank you Lord
For the gift of Molly,
My precious rose
For so many years.


My love for her
Went beyond friend,
She was there for me
To dry my tears.




She was there for me
Through good times
And bad,
She never let me down.


When I needed her love,
When I needed her comfort,
When I needed a friend,
She was always around.


She brought happiness
In my saddest of times,
She brought meaning to life
She brightened each day.


She loved to love,
She loved to be loved,
She loved to run,
She loved to play.




When she took sick Lord
My heart was broken.
I couldn't bear life
Without my Molly girl.


I prayed Lord, I prayed
I asked you to give us time.
More time Lord,
More time in this world.


Don't take her Lord,
She's my rose.
My gift from you,
My life's treasure.


You answered my prayer Lord,
You blessed me with your touch.
You healed my Molly girl,
For just a little while.




You sent her out to play,
You kept her in good spirits.
You healed her Lord,
Just for a while.


I will always Praise you Lord
For the extra days
For the added love,
For the new burst of life.


But Lord, the day did come
When you took her into your arms.
And gave her brand new breath,
And all of heaven to roam.


I knew it had to come,
But you eased the pain.
By giving her back to me,
For just a little while.




I thank you Lord,
For the gift of Molly.
My precious rose,
For so many years.


I give her back to you Lord,
With thanksgiving in my heart.
For the extra time we had,
Through your love.

© Mary Silva
May, 2006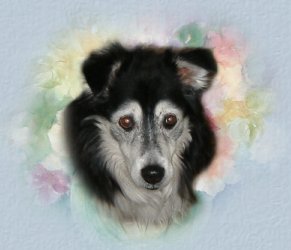 Poem by Mary and background by Marvaline,
for our dear friend Kathy in memory of her beloved pet Molly Girl.


Midi: "Sweet One"
Used with permission
Written and copyright by Bruce Deboer