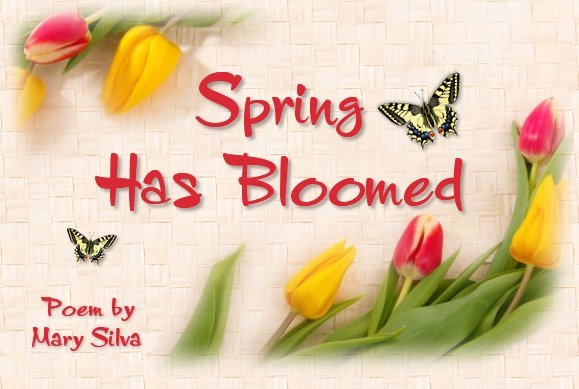 As Spring blooms all around me
I'm reminded of freedom,
Of new birth, of new life
Just as in God's Kingdom.


The door to heaven opened wide
And a fresh new beginning was felt,
Throughout my spirit and body
When at the altar I knelt.


As I gave my life to Jesus
My burdens lifted away,
I became brand new in Christ
On that miraculously wonderful day.


My life has never been the same
Since heaven's doors opened wide,
As long as I remember to pray
And to keep Jesus by my side.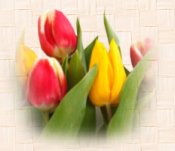 My Spring has bloomed around me
I am completely free,
Since my new beginning
I can just love being me.


For I'm a much loved child of God,
Loved beyond any measure on earth.
All because my beloved Jesus,
Died so I could have new birth.


Each year I watch Spring bloom,
And my heart feels light and free.
I'm reminded of God's wonderful love,
For all the world...and me.

Author Mary Silva Copyright © May, 2005



A special thanks to my friend Mary Silva for allowing me to reprint her wonderful poem. Please be sure to visit Mary's website, "Whispered Winds" for much more wonderful Christian poetry. While you're there, you won't want to miss her other webpages and all the things she has available for you to use in your own creations. I promise you'll enjoy your visit there.



Midi Playing: "The Mission"
Compliments of New Hope Music Copyright © Michael L. Jester
Photo used to create the graphics for this page came from
PublicDomainPictures.net Copyright © Vera Kratochvil
This not for profit webpage created by Marvaline
22 April 2011