Remembering all who lost their lives on September 11, 2001. Like so many others, I chose to believe their lives were not lost in vain.



A tragedy that was meant for our harm, our faithful God has transformed for our good. An attack intended to divide us has instead rekindled our sense of unity. We are stronger then ever. And we are not afraid.



We can be a stubborn people, prideful to a fault. But God can use our weaknesses for His good, as long as we continue to humble ourselves before Him in prayer.



As a Nation we must submit ourselves before the Lord of creation. We do that by our individual efforts in repenting for our wrong doings, and seeking Him with every breath we take. Yes, it is just as simple as that.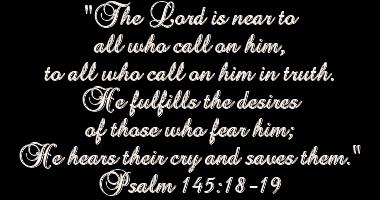 This Nation has been blessed with freedom only because of God's grace. Now, may His grace keep this Nation free.


Let there be no mistake, the God of Jesus Christ is the only one true God. By His grace may He use this great Nation to reveal Himself to that part of the world who still does not know Him. Thus, bringing peace to our world that would surpass all human understanding.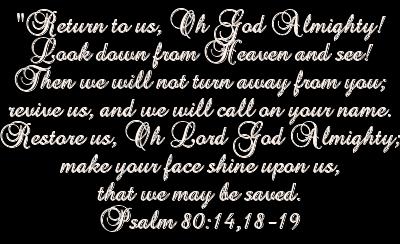 May we never forget our Heros, and their precious families, for the sacrifices they were called upon to make. It is because of them, that I can say, "I am proud to be an American, and grateful to God for it!"







When you walk through a storm 
Hold your head up high 
And don't be afraid of the dark 
At the end of the storm 
Is a golden sky 
And the sweet silver song of a lark 


Walk on through the wind 
Walk on through the rain 
Tho' your dreams be tossed and blown 
Walk on, walk on 
With hope in your heart 
And you'll never walk alone 
You'll never walk alone