In memory of Jody Westover



Although millions of people knew her name, few knew who she was. Jody Lynne Westover was born October 7th, 1961 the daughter of Charles and Shirley Westover.

Chuck was known to the general public as Del Shannon, the singer-songwriter who wrote and recorded the #1 record Runaway in 1961 plus numerous other songs. The flip side of Del Shannon's first hit was Jody. Chuck and Shirl liked the song well enough to name their third child after it.

Sadly, Jody Lynne passed away June 6th, 2004 from Cancer.
There are many Cancer groups in different countries one can donate to.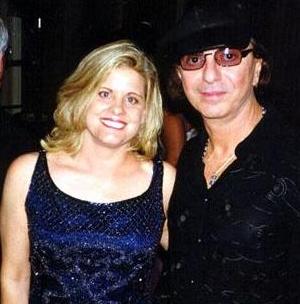 Jody with singer Dion at her father's induction ceremony into the Rock and Roll of Fame in 1999.



Slideshow of Jody sung by Del with pictures of Jody
(written by Del Shannon and Max Crook)

Video by Joe G



Jeff Lynne recorded Jody on the Japanese version for his Long Wave album along with other tracks, favorites of his.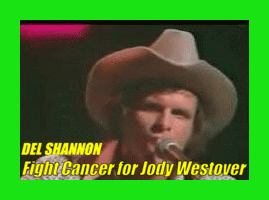 The Del Shannon Story