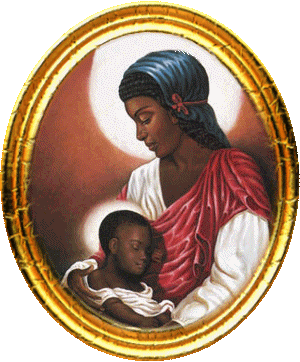 ~"A Dedication to My Mom and PaPa"~
~ I LOVE YOU ~

I know I don't say it enough, Maybe it's because the love we share is more than just words. It's something we feel when we are walking side by side, sharing an intimate dinner, or just sitting in the same room enjoying each other's company.
I want you to know that I don't take our relationship for granted. Not a day goes by that I don't think about you, cherishing the times we've shared...wondering where the future will take us...rejoicing in the love "HE" has given. I love you, and I love sharing my life with you.
You are the best companions I can imagine...the best friends I have ever known.
Today and Always, You are both "The Wind Beneath My Wings"

This page has been dedicated to my parents.
My mom suffers from Alzheimer's Disease and is now in the severe stage of this disease. As of December 13, 1999, she lost the ability to walk and the ability to feed herself. At present, she is confined both to a hospital bed and a wheelchair. In spite of it all though, my mom is doing as well as can be expected. There is not a day that does not go by that I don't thank the "MAN" up above for watching over her and my father and giving them the strength to survive and endure the everyday challenges this disease presents. At this time we have opt not to put my mom in a nursing home. All of us pitch in, myself, my children and my grandchildren, to help my dad, but the credit goes to him. He is the main caregiver and he has done an excellent job in providing my mom's needs.
This has truly been a rough road for our family. In July of 2001, my father had a stroke. It was devastating and a crucial time for us. During that time I had to take a leave of absence from my job to care for my mom on a daily basis while my father was in the hospital and to care for both when he returned home to recuperate.
As of today, my father is doing well, but he has medications that he will be taking every day for the rest of his life. I have tried to persuade him that he and my mom needs to move in with me, but he is a stubborn, proud, and independent man and still wants to reside in his own home. I allow him this. He continues to care for my mom, and on the weekends I spend time caring, loving, and helping my parents.
On December 4, 2004 my father was in a serious car accident in which he sustained injury to his pelvic area. The car was totalled but my father survived. He was truly fortunate. Once again I had to take a leave of absence from my job to care for both my parents.
This was the beginning of a long road of physical therapy and lots of doctor visits. It was a very difficult time for my father, a man that was use to doing for himself and his wife and getting around on his own. Then there came the time when I had to return to work. I was very lucky indeed to find a wonderful lady, who was a retired nurse, to come in and care for my parents. Financially it was very hard, but somehow I managed.



My father health improved somewhat but he started to have other problems and difficulties. For 5 1/2 months I attended to my parents needs on a daily basis. I worked 10 hours a day and would attend to them when I got off, going home late at night, only to sleep for a few hours before the day started again with the same routine.
On May 7, 2005, my father celebrated his 81st birthday. We all gathered for a great day; myself, my children, and my grandchildren for a joyous occasion; one that we are so thankful for because we did not know at that time it would be the last birthday that we would celebrate with my father. On Sunday, May 15, 2005, I arrived at my parents house early like I normally do on the weekends only to find my father on the kitchen floor. 911 was called, paramedics arrived and my Father was pronounced dead. I never thought he was sick to the point that this would happen.
My world just crumbled. My father was this strong, non-fearing person and I thought he would live forever. The next few days I walked around in a daze not knowing what to do. I don't know how I would have gotten through this if not for my children and my mother's brother. They took care of everything because I was just to traumatized to even think clearly. This was the first time in my life that I had experienced death so close to me.
My mother now resides with me and the same lady that took care of them both still takes care of my mom so I can continue to work. There will be no nusring home for my mom. I know she is getting the best possible care being with me. It is hard but I would not have it any other way.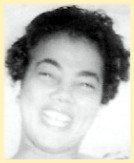 On May 7, 2006, which happens to be my father's birthday, an angel called my Mother home. She took her last breath in my arms. She will not have to endure no more suffering and pain. My parents are together in heaven now.
It has been somewhat difficult for me to deal with, having lost both parents in a year. They were my best friends, someone I could always talk to and go to if I needed anything. They were always there for me and it was only right for me to care for them until the end.
For those of you who are in a similar situation, be thankful for the time you have and cherish every moment, for you never know when it will all be taken away. I truly miss my parents, but they will always be in our thoughts and our hearts. They were a loving husband and wife, wonderful grandparents, and wonderful great-grandparents.
~Learn More About
Alzheimer's Disease~
~A Mother's Love~
~Daddy's Little Girl~
~~~ MY GUESTBOOK ~~~
Please sign so that I know you visited. Thank You.
Background and Angels - Courtesy of AngryLover

~Music playing is "Wind Beneath My Wings"~