Blue Ridge Parkway







The Blue Ridge Parkway is maintained by the National Parks department. Located in the Blue Ridge Mountains. The Parkway is a long winding road that will lead you to stop and view vistas, sight areas, picnic areas or to roads that will take you off the Parkway to visit little towns along the way. Words and these found photos can not do justice to the sight of seeing the blue swirl around the mountains.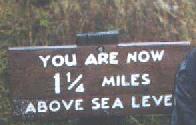 ~6684 feet highest peak east of the Mississippi~


Mount Mitchell, in the Black Mountains, is not only the highest point in North Carolina, but also the highest east of the Mississippi River. This mountain is in a state park of the same name. Mount Mitchell State Park, established in 1915, is the oldest state park in the Tarheel State. 
The naming of Mt. Mitchell was not without controversy. Thomas Clingman and Elisha Mitchell engaged in a lengthy dispute about which of the two men had been the first to accurately measure the mountain. In 1857, Dr. Mitchell set out to verify the measurements he had made over a decade previously. However, before even reaching the mountain, the University of North Carolina scientist fell to his death at a spot now known as Mitchell's Falls.
As a result of the tragedy, Clingman and his supporters agreed that Mitchell deserved to have the peak named in his honor. Later, Clingman was to have Clingmans Dome in the nearby Smokies named in his honor.  It is possible to drive to within two-tenths of a mile of the summit. From there, a trail will take you through a forest of conifers and mosses to the top where there is an observation tower, as well as the tomb of Dr. Elisha Mitchell.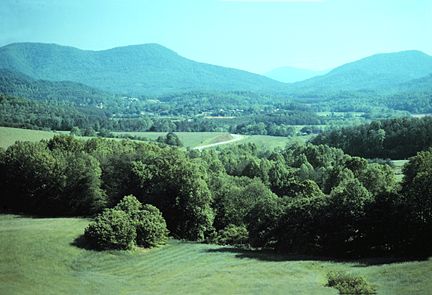 ~ view of the Blue Ridge Mountains~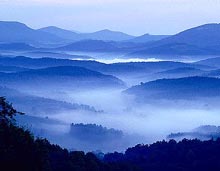 ~ Grandfathers Mountain~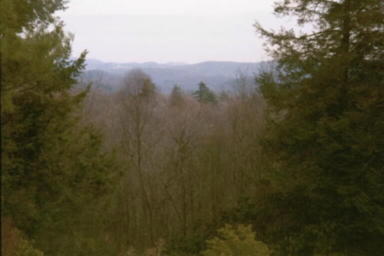 ~ Moses Cone Memorial Park~









~Beech Mountain~





click on the sign below to get to the next page: