Welcome to my sites; I have three of them and a webring.
We have grown so large you see, we needed our own Domain!
BOOK MARK THE NEW URL'S SO YOU MAY RETURN AGAIN SOON!
If you'd like to explore the realm of Selkywolf, click on the wolf banner.
Hopefully, when you are finished, you too, will recognize
Brother Wolfs' right to be.
You may use any of the banners below to link to me.

If it is a world of fae, fantasy, celtic history or poetry you seek,
click on Fairy Sweet Songs Realm.



If you have a desire to read poetry, prose and verses of inspiration,
then Lady Hawk is the realm you seek.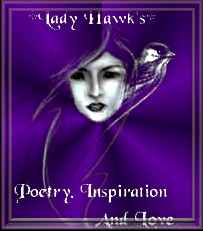 Finally, if you are looking for a wonderful fairy webring with
enchanting sites and great people, click on For the Love of Fae Webring.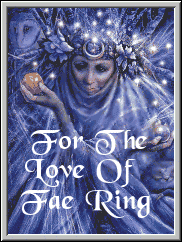 Wherever you decide to go, I hope your visit is magical!
....Selky......
Graphics by Angie
Thank you Sisterfriend!
ALL GRAPHICS ©SELKYWOLF'S DEN!!!!
This gentle GEFT was made for Selky and belongs here.
To take the pledge and adopt your own gentle GEFT,
visit Angie's Adoptions!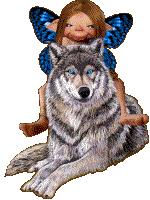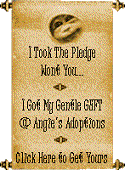 Music: "The Skye Boat Song",
Sequencer, Barry Taylor
Used with Permission:
Site Designed and Created by
SELKYWOLF copyright ©1999-2006.
All rights reserved unless
otherwise noted.
Established August, 1999.
All contents in this site created
specifically for Selkywolf's Den
by Selkywolf and are copyrighted
©SELKYWOLF'S DEN!
The graphics and content are
not public domain and are not
to be copied or redistributed
under copyright laws
of the United States of
America and International
copyright laws!
Various artists and musicians
materials used with
permission retain their
own copyrights.
Any violation of this law will
be handled appropriately.

Selkywolf

Brightest blessings to all of my brother and sister friends all over the world who have bestowed daily blessings on my daughter-in-law and son and their unborn child.
My granddaughter walked into the light of this world on August 17, 2005. She is strong, healthy and absolutely beautiful.
Undying Gratitude and Love to you one and all! Special thanks Wolfhawk for always covering my flank! I hope someday the wee one will find a brother in spirit as special as you!
Dove Walking (Selky)
Updated: August 2006