Last update ~03/02/11~









A REAL FRIEND


When you are sad, I will get you drunk and help you plot revenge against the scum sucking bastard who made you sad.

When you are blue, I'll try to dislodge whatever's choking you.

When you smile, I'll know you finally got laid.

When you are scared, I will rag you about it every chance I get.

When you are worried, I will tell you horrible stories about how much worse it could be and to quit whining.

When you are confused, I will use little words to explain it to your dumb ass.

When you are sick, Stay away from me until you're well again, I don't want whatever you have.

When you fall, I will point and laugh at your clumsy ass.

This is my oath, I pledge till the end.

Why you may ask? Because you're my friend.

And friends help each other, .......! ...why are you laughing??????








NEWEST BUMPER STICKERS AVAILABLE



1) The sex was so good that even the neighbors had a cigarette.

2) I don't suffer from insanity, I enjoy every minute of it.

3) I Work Hard Because Millions On Welfare Depend on Me!

4) Some people are alive only because it's illegal to kill them.

5) I used to have a handle on life, but it broke.

6) Don't take life too seriously, you won't get out alive.

7) WANTED: Meaningful overnight relationship.

8) You're just jealous because the voices only talk to me.

9) BEER: It's not just for breakfast anymore.

10) I got a gun for my wife, best trade I ever made.

11) So you're a feminist...Isn't that cute!

12) Beauty is in the eye of the beer holder.

13) Earth is the insane asylum for the universe.

14) To all you virgins, thanks for nothing.

15) I'm not a complete idiot, some parts are missing.

16) My kid had sex with your honor student.!

17) Earth first...we'll mind the other planets later.

18) I'm just driving this way to piss you off.

19) Out of my mind. Back in five minutes.

20) As long as there are tests, there will be prayer in public schools.

21) I don't have to be dead to donate my organ.

22) I want to die in my sleep like my grandfather ... not screaming and yelling like the passengers in his car.

23) God must love stupid people, he made so many.

24) Your gene pool could use a little chlorine.

25) Change is inevitable, except from a vending machine.

26) It IS as BAD as you think, and they ARE out to get you.

27) Always remember you're unique, just like everyone else.

28) It's lonely at the top, but you eat better.

29) Give me ambiguity or give me something else.

30) I know what you're thinking, and you should be ashamed of yourself.

31) Elvis is dead, and I'm not feeling too good myself.

32) Beer ~ The Reason I Get Up Each Afternoon!

33) Very funny , Scotty. Now beam up my clothes.

34) Consciousness: that annoying time between naps.

35) Ever stop to think, and forget to start again?

36) I'm Out Of Bed And Dressed; What More Do You Want?

37) Remember My Name ~ You'll Be Screaming It Later.

38) If You Think I'm A Bitch, Wait Until You Meet My Mother








WORDS TO GROW BY



Remember, when someone annoys you, it takes 42 muscles in your face to frown BUT it only takes four muscles to extend your arm and smack the asshole in the head.







INNER STRENGTH



If you can start the day without caffeine or pep pills, ????

If you can be cheerful, ignoring aches and pains,

If you can resist complaining and boring people with your troubles,

If you can eat the same food everyday and be grateful for it,

If you can understand when loved ones are too busy to give you time,

If you can overlook when people take things out on you when, through no fault of yours, something goes wrong,

If you can take criticism and blame without resentment,

If you can face the world without lies and deceit, ?

If you can conquer tension without medical help, ????

If you can relax without liquor,

If you can sleep without the aid of drugs, Then...........


You are probably a cat or a dog.




I HAVE LEARNED
I've learned:


that you cannot make someone love you. All you can do is be someone who can be loved. The rest is up to them

that no matter how much I care, some people just don't care back.

that it takes years to build up trust and only seconds to destroy it.

that it's not what you have in your life but who you have in your life that counts.

that you can get by on charm for about fifteen minutes. After that, you'd better know something.

that you shouldn't compare yourself to the best others can do, but to the best you can do.

that it's not what happens to people that's important. It's what they do about it.

that you can do something in an instant that will give you heart ache for life.

that no matter how thin you slice it, there are always two sides.

that it's taking me a long time to become the person I want to be.

that it's a lot easier to react than it is to think.

that you should always leave loved ones with loving words. It may be the last time you see them.

that you can keep going long after you think you can't.

that we are responsible for what we do, no matter how we feel.

that either you control your attitude or it controls you.

that regardless of how hot and steamy a relationship is at first, the passion fades and there had better be something else to take its place.

that heroes are the people who do what has to be done when it needs to be done, regardless of the consequences.

that learning to forgive takes practice.

that there are people who love you dearly, but just don't know how to show it.

that money is a lousy way of keeping score.

that my best friend and I can do anything or nothing and have the best time.

that sometimes the people you expect to kick you when you're down will be the ones to help you get back up.

that sometimes when I'm angry I have the right to be angry but that doesn't give me the right to be cruel.

that true friendship continues to grow even over the longest distance. Same goes for true love.

that just because someone doesn't love you the way you want them to doesn't mean they don't love you with all they have.

that maturity has more to do with what types of experiences you've had and what you've learned from them and less to do with how many birthdays you've celebrated.

that you should never tell a child that their dreams are unlikely or outlandish. Few things are more humiliating, and what a tragedy it would be if they believed it.

that your family won't always be there for you. It may seem funny, but people you aren't related to can take care of you and love you and teach you to trust people again. Families aren't biological.

that no matter how good a friend is, they're going to hurt you every once in a while and you must forgive them for that.

that it isn't always enough to be forgiven by others. Sometimes you have to learn to forgive yourself.

that no matter how bad your heart is broken, the world doesn't stop for your grief.

that our background and circumstances may have influenced who we are, but we are responsible for who we become.

that sometimes when my friends fight, I'm forced to choose sides even when I don't want to.

that just because two people argue, it doesn't mean they don't love each other. And just because they don't argue, it doesn't mean they do.

that sometimes you have to put the individual ahead of their actions.

that we don't have to change friends if we understand that friends change.

that you shouldn't be so eager to find out a secret. It could change your life forever.

that two people can look at the exact same thing and see something totally different.

that no matter how you try to protect your children, they will eventually get hurt and you will hurt in the process.

that there are many ways of falling and staying in love.

that no matter the consequences, those who are honest with themselves get farther in life.

that no matter how many friends you have, if you are their pillar you will feel lonely and lost at the times you need them most.

that your life can be changed in a matter of hours by people who don't even know you.

that even when you think you have no more to give, when a friend cries out to you, you will find strength to help.

that writing, as well as talking, can ease emotional pains.

that credentials on the wall do not make you a decent human being.

that the people you care most about in life are taken from you too soon.

that although the word "love" can have many different meanings, it loses value when overly used.

that it's hard to determine where to draw the line between being nice and not hurting people's feelings and standing up for what you believe.

Kathy Kane Hansen







THOUGHTS FOR TODAY




1. I love you not because of who you are, but because of who I am when I am with you.

2. No man or woman is worth your tears, and the one who is, won't make you cry.

3. Just because someone doesn't love you the way you want them to, doesn't mean they don't love you with all they have.

4. A true friend is someone who reaches for your hand and touches your heart.

5. The worst way to miss someone is to be sitting right beside them knowing you can't have them.

6. Never frown, even when you are sad, because you never know who is falling in love with your smile.

7. To the world you may be one person, but to one person you may be the world.

8. Don't waste your time on a man/woman, who isn't willing to waste their time on you.

9. Maybe God wants us to meet a few wrong people before meeting the right one, so that when we finally meet the person, we will know how to be grateful.

10. Don't cry because it is over, smile because it happened.

11. There's always going to be people that hurt you so what you have to do is keep on trusting and just be more careful about who you trust next time around.

12. Make yourself a better person and know who you are before you try and know someone else and expect them to know you.

13. Don't try so hard, the best things come when you least expect them to.

REMEMBER: WHATEVER HAPPENS, HAPPENS FOR A REASON.







If you LOVE something...

Set it free! If it comes back... It will always be yours!

If it doesn't come back... It was never yours to begin with.

But, if it just sits in your living room, messes up your stuff, watches your TV, eats your food, uses your telephone, takes your money, and doesn't appear to realize that you set it free...



...THEN YOU EITHER MARRIED IT OR GAVE BIRTH TO IT!!!









MAYBE

Maybe God wanted us to meet the wrong people before meeting the right one so that when we finally meet the right person, we will know how to be grateful for that gift.

Maybe when the door of happiness closes, another opens, but often times we look so long at the closed door that we don't see the one which has been opened for us.

Maybe the best kind of friend is the kind you can sit on a porch and swing with, never say a word and then walk away feeling like it was the best conversation you've ever had.

Maybe it is true that we don't know what we have got until we lose it, but it is also true that we don't know what we have been missing until it arrives.

Giving someone all your love is never an assurance that they will love you back. Don't expect love in return; just wait for it to grow in their heart; but if it does not, be content it grew in yours.

It takes only a minute to get a crush on someone, an hour to like someone, and a day to love someone, but it takes a lifetime to forget someone.

Don't go for looks; they can deceive. Don't go for wealth; even that fades away. Go for someone who makes you smile because it takes only a smile to make a dark day seem bright. Find the one that makes your heart smile.

There are moments in life when you miss someone so much that you just want to pick them from your dreams and hug them for real.

Dream what you want to dream; go where you want to go; be what you want to be, because you have only one life and one chance to do all the things you want to do.

May you have enough happiness to make you sweet, enough trials to make you strong, enough sorrow to keep you human, enough hope to make you happy.

Always put yourself in others' shoes. If you feel that it hurts you, it probably hurts the other person, too.

The happiest of people don't necessarily have the best of everything; they just make the most of everything that comes along their way.

Happiness lies for those who cry, those who hurt, those who have searched and those who have tried, for only they can appreciate the importance of people who have touched their lives.

Love begins with a smile, grows with a kiss and ends with a tear. The brightest future will always be based on a forgotten past, you can't go on well in life until you let go of your past failures and heartaches.

When you were born, you were crying and everyone around you was smiling. Live your life so that when you die, you are the one who is smiling and everyone around you is crying.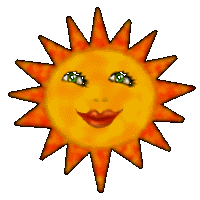 Women are not supposed to: SNORE, BURP, SWEAT Or PASS GAS Therefore, we MUST bitch or we will BLOW UP!






TOP BUMPER STICKERS





17. Jesus loves you...?everyone else thinks you're an asshole.

16. Impotence... Nature's way of saying "No hard feelings."

15. The proctologist called... they found your head.

14. Everyone has a photographic memory... some just don't have any film.

13. Save your breath... you'll need it to blow up your date.

12. Your ridiculous little opinion has been noted.

11. I used to have a handle on life... but it broke off.

10. WANTED: Meaningful overnight relationship.

9. Guys... just because you have one, doesn't mean you have to be one.

8. Some people just don't know how to drive... I call these people "Everybody But Me."

7. Heart Attacks... God's revenge for eating His animal friends.

6. Don't like my driving?? Then quit watching me.

5. If you can read this... I can slam on my brakes and sue you.

4. Some people are only alive because it's illegal to shoot them.

3. Try not to let your mind wander... It's too small and fragile to be out by itself.

2. Hang up and drive!! AND THE NUMBER ONE BUMPER STICKER YOU'D LIKE TO SEE!!


1. Welcome to America..... now speak English!












F-15 TOMCAT EXPERIENCE




Below is an article written by Rick Reilly of Sports Illustrated. He details his experiences when given the opportunity to fly in a F-14 Tomcat. If you aren't laughing out loud by the time you get to "Milk Duds," your sense of humor is broken.

"Now this message is for America's most famous athletes: Someday you may be invited to fly in the back-seat of one of your country's most powerful fighter jets. Many of you already have ... John Elway, John? Stockton, Tiger Woods to name a few. If you get this opportunity, let me urge you, with the greatest sincerity...

Move to Guam.

Change your name.

Fake your own death!

Whatever you do ...

Do Not Go!!!

I know. The U.S. Navy invited me to try it. I was thrilled. I was? pumped. I was toast! I should've known when they told me my pilot would be Chip (Biff) King of Fighter Squadron 213 at Naval Air Station Oceana in Virginia Beach.

Whatever you're thinking a Top Gun named Chip (Biff) King looks like, triple it. He's about six-foot, tan, ice-blue eyes, wavy surfer hair, finger-crippling handshake -- the kind of man who wrestles dysleptic alligators in his leisure time. If you see this man, run the other way.

Fast.

Biff King was born to fly. His father, Jack King, was for years the voice of NASA missions. ("T-minus 15 seconds and counting ...." Remember?) Chip would charge neighborhood kids a quarter each to hear his dad. Jack would wake up from naps surrounded by nine-year- olds waiting for him to say, "We have a liftoff."

Biff was to fly me in an F-14D Tomcat, a ridiculously powerful $60 million weapon with nearly as much thrust as weight, not unlike Colin Montgomerie.

I was worried about getting airsick, so the night before the flight I asked Biff if there was something I should eat the next morning. "Bananas," he said. "For the potassium?" I asked.?"No," Biff said, "because they taste about the same coming up as they do going down."

The next morning, out on the tarmac, I had on my flight suit with my name sewn over the left breast. (No call sign -- like Crash or Sticky or Leadfoot .. but, still, very cool.) I carried my helmet in the crook of my arm, as Biff had instructed. If ever in my life I had a chance to nail Nicole Kidman, this was it.

A fighter pilot named Psycho gave me a safety briefing and then fastened me?into my ejection seat, which, when employed, would "egress" me out of the?plane at such a velocity that I would be immediately knocked unconscious.

Just as I was thinking about aborting the flight, the canopy closed over?me, and Biff gave the ground crew a thumbs-up. In minutes we were firing nose up at 600 mph. We leveled out and then canopy-rolled over another F-14.

Those 20 minutes were the rush of my life. Unfortunately, the ride lasted 80. It was like being on the roller coaster at Six Flags Over Hell. Only?without rails. We did barrel rolls, snap rolls, loops, yanks and banks. We dived, rose and dived again, sometimes with a vertical velocity of 10,000 feet per minute. We chased another F-14, and it chased us.

We broke the speed of sound. Sea was sky and sky was sea. Flying at 200 feet we did 90-degree turns at 550 mph, creating a G force of 6.5, which is to say I felt as if 6.5 times my body weight was smashing against me, thereby approximating life as Mrs. Colin Montgomerie.

And I egressed the bananas. I egressed the pizza from the night before. ?And the lunch before that. I egressed a box of Milk Duds from the sixth grade. I made Linda Blair look polite. Because of the G's, I was egressing stuff that never thought would be egressed. I went through not one airsick bag, but two.

Biff said I passed out. Twice. I was coated in sweat. At one point, as we?were coming in upside down in a banked curve on a mock bombing target and the G's were flattening me like a tortilla and I was in and out of consciousness, I realized I was the first person in history to throw down.

I used to know 'cool'. Cool was Elway throwing a touchdown pass, or Norman making a five-iron bite. But now I really know 'cool'. Cool is guys like Biff, men with cast-iron stomachs and freon nerves. I wouldn't go up there?again for Derek Jeter's black book, but I'm glad Biff does every day, and for less a year than a rookie reliever makes in a home stand.

A week later, when the spins finally stopped, Biff called. He said he and the fighters had the perfect call sign for me. Said he'd send it on a patch for my flight suit. What is it? I asked.

"Two Bags."











WHY WOMEN ARE CRABBY




WE STARTED TO 'BUD' IN OUR BLOUSES AT 9 OR 10 YEARS OLD ONLY TO FIND THAT ANYTHING THAT CAME IN CONTACT WITH THOSE TENDER, BLOOMING BUDS HURT SO BAD IT BROUGHT US TO TEARS. SO CAME THE RIDICULOUSLY UNCOMFORTABLE TRAINING BRA CONTRAPTION THAT THE BOYS IN SCHOOL WOULD SNAP UNTIL WE HAD CALLUSES ON OUR BACKS.

NEXT, WE GET OUR PERIODS IN OUR EARLY TO MID-TEENS (OR SOONER). ALONG WITH THOSE BUDDING BOOBS, WE BLOATED, WE CRAMPED WE GOT THE HORMONE CRANKIES, HAD TO WEAR LITTLE MATTRESSES BETWEEN OUR LEGS OR INSERT TUBULAR, PACKED COTTON RODS IN PLACES WE DIDN'T EVEN KNOW WE HAD.

OUR NEXT LITTLE RITE OF PASSAGE WAS HAVING SEX FOR THE FIRST TIME WHICH WAS ABOUT AS MUCH FUN AS HAVING A RAMROD PUSH YOUR UTERUS THROUGH YOUR NOSTRILS (IF HE DID IT RIGHT AND DIDN'T END UP WITH HIS LITTLE CART BEFORE HIS HORSE), LEAVING US TO WONDER WHAT ALL THE FUSS WAS ABOUT.....

THEN IT WAS OFF TO MOTHERHOOD WHERE WE LEARNED TO LIVE ON DRY CRACKERS AND WATER FOR A FEW MONTHS SO WE DIDN'T SPEND THE ENTIRE DAY LEANING OVER BROTHER JOHN. OF COURSE, AMAZING CREATURES THAT WE ARE (AND WE ARE), WE LEARNED TO LIVE WITH THE GROWING LITTLE ANGELS INSIDE US STEADILY KICKING OUR INNARDS NIGHT AND DAY MAKING US WONDER IF WE WERE PREPARING TO HAVE ROSEMARY'S BABY.

OUR ONCE FLAT BELLIES LOOKED LIKE WE SWALLOWED A WHOLE WATERMELON AND WE PEE'D OUR PANTS EVERY TIME WE SNEEZED. WHEN THE BIG MOMENT ARRIVED, THE DAM IN OUR BLESSED NETHER REGIONS INVARIABLY BURST RIGHT IN THE MIDDLE OF THE MALL AND WE HAD TO WADDLE, WITH OUR BIG CARTOON FEET, MOANING IN PAIN, ALLL THE WAY TO THE ER.

THEN IT WAS HUFF AND PUFF AND BEG TO DIE WHILE THE OB SAYS, 'PLEASE STOP SCREAMING, MRS. HEARMEROAR. CALM DOWN AND PUSH. JUST ONE MORE GOOD PUSH' (MORE LIKE 10), WARRANTING A STRONG, WELL DESERVED IMPULSE TO PUNCH THE %$#*@*#!* HUBBY AND DOCTOR SQUARE IN THE NOSE FOR MAKING US CRAM A WIGGLING, MUSHROOM-HEADED 10 POUND BOWLING BALL THROUGH A KEYHOLE.

AFTER THAT, IT WAS TIME TO RAISE THOSE ANGELS ONLY TO FIND THAT WHEN ALL THAT 'CUTE' WEARS OFF, THE BEAUTIFUL LITTLE DARLINGS MORPHED INTO WALKING, JABBERING, WET, GOOEY, SNOT-BLOWING, LIFE-SUCKING LITTLE POOP MACHINES.

THEN COMES THEIR 'TEEN YEARS.' NEED I SAY MORE?

WHEN THE KIDS ARE ALMOST GROWN, WE WOMEN HIT OUR VORACIOUS SEXUAL PRIME IN OUR EARLY 40'S - WHILE HUBBY HAD HIS SOMEWHERE AROUND HIS 18TH BIRTHDAY.

SO WE PROGRESS INTO THE GRAND FINALE: 'THE MENOPAUSE', THE GRANDMOTHER OF ALL WOMANHOOD. IT'S EITHER TAKE HRT AND CHANCE CANCER IN THOSE NOW SEASONED 'BUDS' OR THE AFOREMENTIONED NETHER REGIONS, OR, SWEAT LIKE A HOG IN JULY, WASH YOUR SHEETS AND PILLOWCASES DAILY AND BITE THE HEAD OFF ANYTHING THAT MOVES.

NOW, YOU ASK WHY WOMEN SEEM TO BE MORE SPITEFUL THAN MEN, WHEN MEN GET OFF SO EASY, INCLUDING THE ICING ON LIFE'S CAKE: BEING ABLE TO PEE IN THE WOODS WITHOUT SOAKING THEIR SOCKS......

SO, WHILE I LOVE BEING A WOMAN, 'WOMANHOOD' WOULD MAKE THE GREAT GANDHI A TAD CRABBY.

YOU THINK WOMEN ARE THE 'WEAKER SEX?' YEAH RIGHT. BITE ME!





~DIRECTORY~