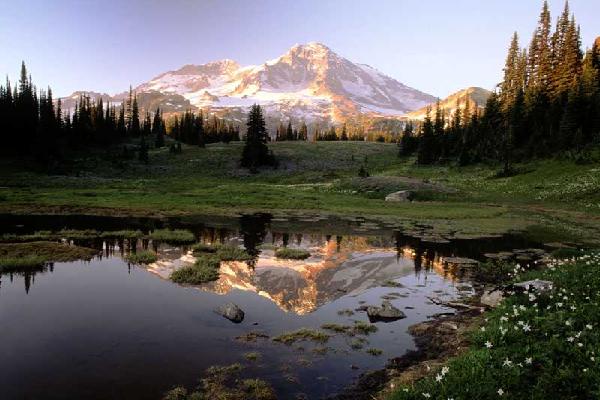 ~Valley Of My Dreams~

Sharing with you my Valley of Dreams I was not searching, because I knew where to find this beautiful Valley that soon would be mine. Not mine to own in terms of posession- but mine to reside and gain my dreams of profession!!

So breath taking this Valley with mountains above- One I named "My Indian Man" with all my love!

I will lead you through this Valley as I go along- Just watch for my poems and maybe a song!!





MY DREAMS WERE COMING TRUE AT LAST
FROM COAST TO COAST
Three thousand miles I drove alone until I reached my Valley to call Home I knew the Landmark and where to find my loved ones waiting as if in line to greet me and show me around~~ now a large city--it was then a small town.
The night had been planned with a "Ball" for me I was honored like a Queen in my silvery ~~ long gown sparkling in the room
So many friends I had made so soon !! The table they had chosen I shall never forget for across the crowd, moments later our eyes met. I knew just then within my heart a friend he was to never part !
In That Moment





~~~AND SO IT WAS~~~

The days flew by, time stands still for No one
Each day we worked until out tasks were done~~

Many places we traveled to see Ancient and Historical Sites,
We ventured New places just for delight.

The life of a child had returned to our age
no time for worries, burdens or cage !!

Once we traveled to a City so old~~
they had kept it a Shrine, pure as gold !

It was the place where old Westerns were filmed and shown
We remembered them all even though we were grown.

At times our trips would lead us far from home
the weather we knew was no reason for being alone.

We stopped one day
in the snow to play !!



A FEW MILES LATER NOW WE SEE WHAT IT IS WORTH~~TUMBLE WEEDS TOSSING BY THE WINDS IN THE DESERT OF OUR EARTH !!



Time

WITH TIME FLYING AS AUTUMN BREEZE
AND THE LYRICS TO A SONG.
YEARS WERE NOW DRIFTING~~
I KNEW IT WOULD NOT BE VERY LONG,

UNTIL I WOULD HAVE TO LEAVE MY VALLEY OF DREAMS
MY HEART HAD OVERFLOWED TO THE REALMS~~

NOW I HAD TO FIND --
ANOTHER PLACE TO EASE MY MIND.

I LEFT MY VALLEY THREE THOUSAND MILES AWAY
AND SETTLED BY THE OCEAN SIDE TO WATCH THEDolphins play!!



My Heart

For The Good Times





I would like to believe each you have enjoyed reading a part of my life that will always remain in my heart
Most of All, I give my thanks and credit to Maggie(a forever friend)for insisting that I make a home page and then desiging it for me.
Please visit her siteElusive Love

May God Bless each and every one of you who have entered my Valley Of Dreams.






Valley of My Dreams Written By Fran G ©2004