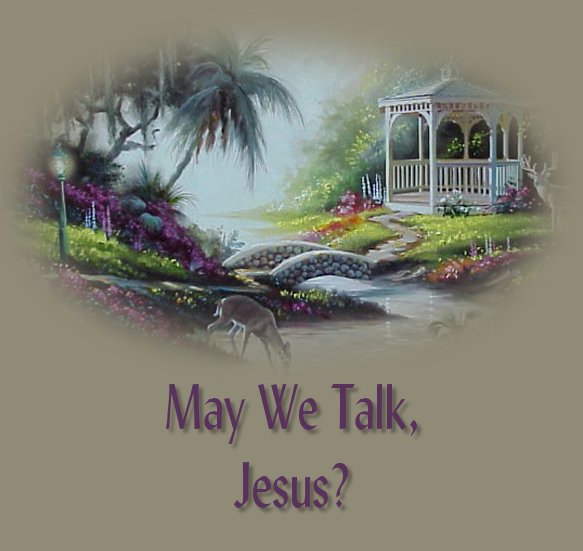 I know Jesus it is the middle of your sleep time, but I cannot sleep and would like to talk to you about things. Is it ok with you, Jesus?

You see Jesus, I'm in a lot of pain right now and I cannot sleep. A lot of people are just like me, also. Sometimes when this happens to me, it helps to talk things over with you. I know you care and you know what I'm going through, as well as a lot of My friends and Family.

Please take some of the pain away from My Friends and Family. I owe you so much, but you're the only one that can help. Thank-You Jesus, I'm feeling better already. You're so good to me. If all people knew, You're the answer to every problem. The World would be Perfect, just like you intended it to be.

I will let you go to listen to someone else now Jesus, but first I want to wish you a Very Happy Birthday in spike of all the World's Problems. Don't be sad Jesus, they will wake up soon. My Birthday is Christmas Eve, so we will celebrate together, again. My pain is gone....., Amen and Thank-You, Jesus!



Written By Country Lady
12/19/03
Song Playing is: I Surrender