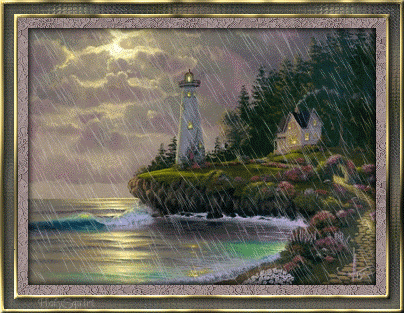 We as Humans have Many Storms in Our Lifetime while on Earth. These are test that God gives us while on Our Jouney on Earth. Some make it and some do not, this depends on if God is in Our Hearts or not. With God you make it and those whom don't have Faith and God in their Hearts loose the Battle, like a Ship upon a Stormy Sea in the Dark of Night...



Like any bad storm, it can be very frighten to us, but with Jesus in Our Hearts, the Storm soon Ends and we are fine with the out come of it. Try this the next test the Lord gives you. As He test you real often, to get you to come to Him. You'll be so surprise, I promise you. Just ask him for his help and forget it...



Put this page in the back of you mind and look at it at the next storm in your Personal Life. Put me to the test and you'll see i'm right...Amen... The Lord never lets you down...Look at the Lighthouse, See His Light is Always On to get you Safely Out of The Storm...









Written By Country Lady



1/12/04

Song Playing Is:We Never Walk Alone