When life brings untold sadness, Is different than we've known, We wonder just how we'll make it, How we can carry on...
We try to hold our heads up and, Make it through the day. But we are oh so sorrowful!, As we try to make our way...

Sometimes we hurt so much inside, We can't seem to find relief, Especially when alone with our tears, There's nothing but our grief...
Just know that Jesus loves us, He knows about our pain. If we open up our heart to Him He'll help us smile again...

If we turn our eyes upon Jesus, And His promises we claim, When shadows of the evening come. Grief will not remain...
We'll find Him in the morning light!, And feel His presence there. He's there for us with open arms And for us will care...

The Lord is my strength and my shield; my heart trusted in him, and I am helped.
Psalm 28:7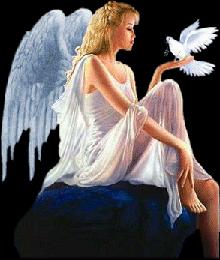 Re-Written By Country Lady
4/13/05
Song Playing is:About That Name