Have you ever felt you were all alone in a room full of people?
Maybe that feeling was because God wasn't in your Heart and Soul.
If He was, He would fill your life with many Friends and Good Things. This would Fill that void in your Life, with Love and Happiness.

In the picture above, notice how content His Sheep are? They are with Him, just as we are content when We are with HIM. He has said many times in the Bible. Come, Follow Me and I will lead you to My Father in Heaven. These words alone should tell you how much you need HIM in your life.

As I lay here in my bed day after day unable to move, I feel His Presence. I ask Him, WHY ME LORD??? The answer My Friend is plain to see. After telling you My Life Story and still being able to live life to the Fullest, as I do. If I can do it, so can YOU. If I help one person, I did what HE wanted me to do, by writing these pages. You may wonder, how does she know these things? When you have a relationship with the Lord, as I do. He will help you find the right answer to the problem you may have at that time. He will do the same for you anytime day or night. Trust in him and pray, he will come to your aid. Try it now and you'll see big changes in your life. Turn your life over to Him..Amen!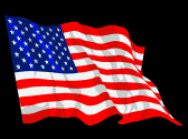 This page was written in Honor of their Souls: By Country Lady 11/05/03
To All The Angels That Got Their Wings On 9/11/01 And Their Families..Amen!
Song Playing Is: You'll Never Walk Alone