Hi, and welcome to my page. Yes, April Love is my name. For some odd reason the very first time Mom laid eyes on me that phrase came into her mind. Funny name, but thatís okay because it was grandma's favorite song back in the 50ís.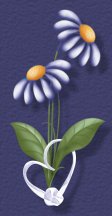 My Auntie brought me home as a gift to Mom shortly after Mom lost her Angel pup. I remember how sad Mom was in those early days, but I tried very hard to take all her attention. I did a great job, too. I was also a sick puppy so I was very thankful that I found such a great home to take care of me, and continues to take such good care of me.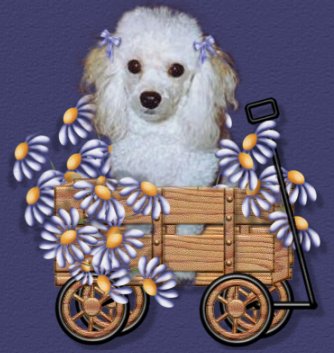 I used to live in Florida where I loved playing and sunning on the patio. My favorite thing was walking under Shadowís tail. I was so little that he never even noticed it. It was great fun. I was the youngest then and Shadow was my big brother. He has since gone to Rainbow Bridge.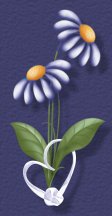 Now Iím living in Nebraska. This place is cold! And it snows here a lot. I only go out when I have to. Mom makes me a wear a coat but she has to catch me first. When Iím outside she keeps a close watch on me, cuz when I get cold I lift my paws. Thatís when Mom comes over and scoops me up into her arms to warm me up. Iíll never forget the first time my feet hit the snow. To my own surprise, I lifted all four paws at one time and landed on my belly. I donít do that anymore though.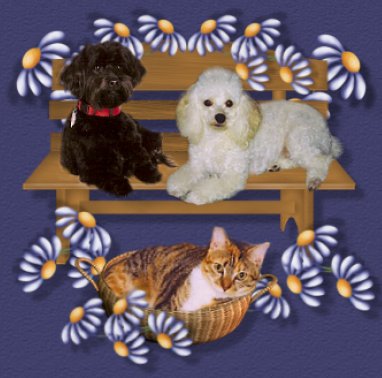 Now I'm the oldest and have matured. My family includes my kitty sister Abigail, and my sissy pup, Sadie. I am generally tolerant of their antics. Most of the time I like to sit back and watch them play with each other. But sometimes they egg me on so much that I canít resist jumping into their fun. Iím happy here even if I do miss the warm Florida sun.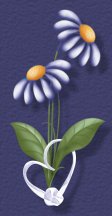 Okay, nice chatting with you. I Gotta run Ė Mom's
grabbing that winter coat again and the chase is on.
Thanks for stopping by.