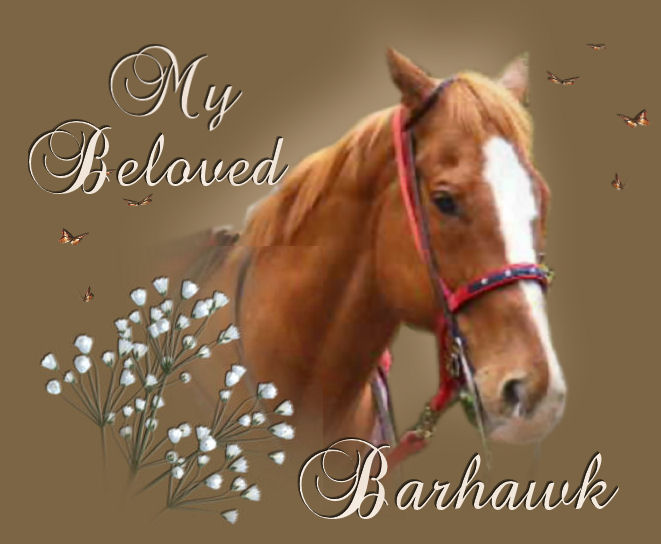 Dear God,
I am sending you my horse that you loaned me.

It was time for him to leave the confinements of this world and come home to you.

He was a noble and courageous friend to me. Which he shared with love and the freedom I felt when we would ride the trails and back roads of nature.

I know you will take good care of him. Now he will have plenty of lush green grass and other horses to play and gallop with across open meadows and cool clear streams to drink from.

Just to let you know, he likes apples, carrots and, peanut butter crackers.

P.S. Peppermints are his favorite treat.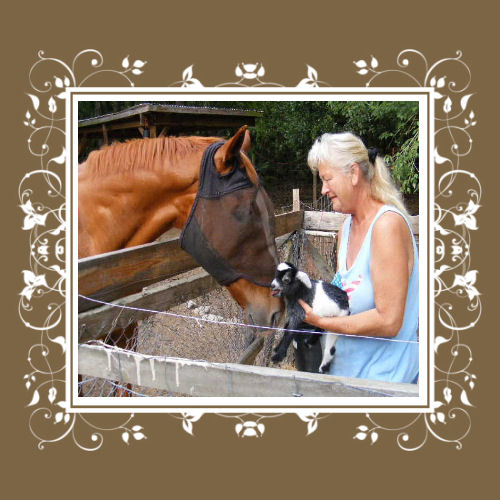 I am sad and happy at the same time. Sad for my loss but happy for his gain to be with you.

I pray he does not forget me, and knows how much happiness he brought to my life.

So Good Bye "Barhawk"
from your Mommy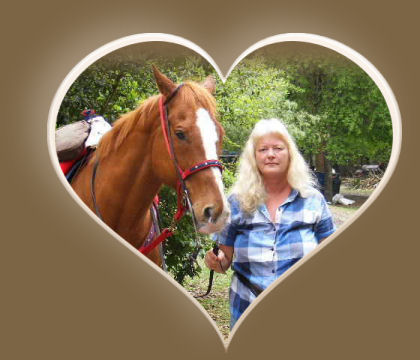 This page is dedicated to the loving memories of Barhawk, who crossed over to Rainbow Bridge on August 14, 2017. His presence was one of unconditional love, faithfulness, freedom, and joy.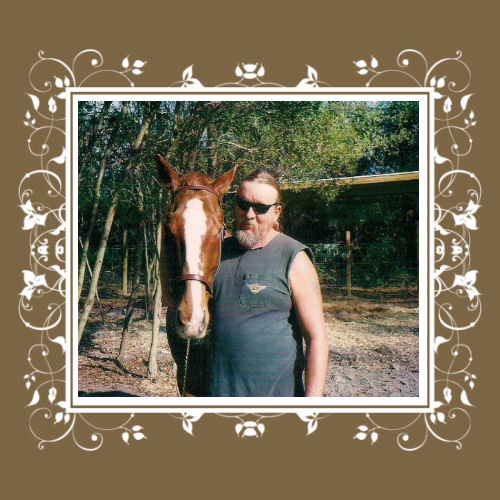 "When something you love becomes a memory,
the memory becomes a treasure." ~ Author Unknown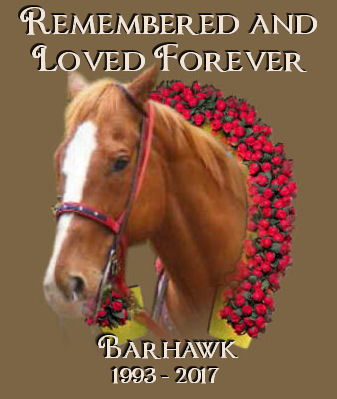 This not for profit webpage was created for my dear friends Janice and Don. It is a privilege and an honor to celebrate Barhawk's life, and the memories held so dear to you both. I know how much Barhawk meant to you, and that you cherish those memories; which will last a lifetime. ~ Marvaline ~ 13 September 2017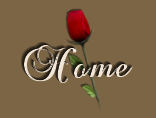 (Midi by Unknown Artist)