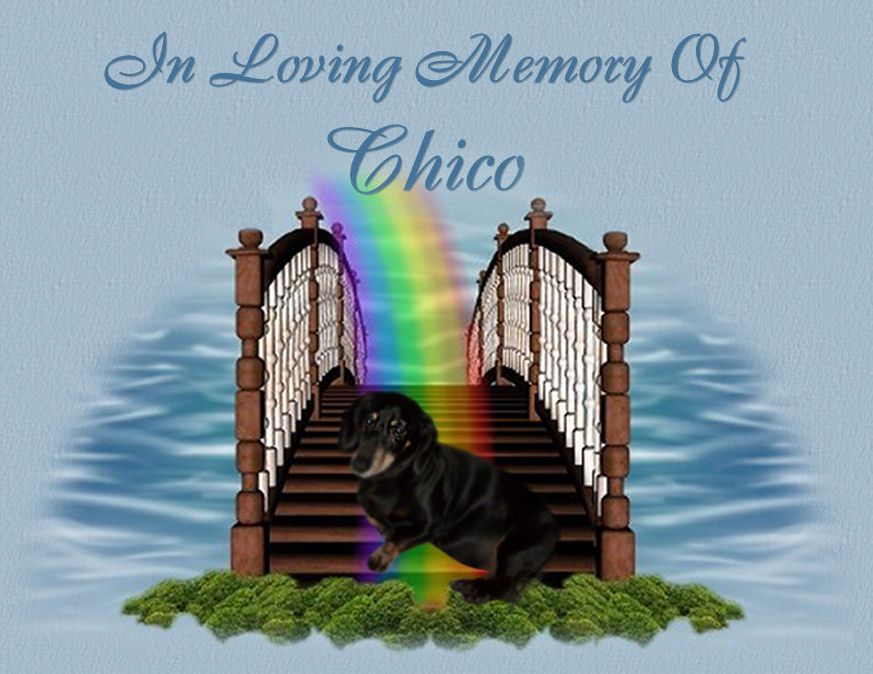 They come into our lives for such a short time
A time we wouldn't trade not even for a dime
Then before you know it the years have flown by
And then all of the sudden we're saying good-bye


It wasn't that long ago we said our good-byes
We held on to you tight as you closed your eyes
Your spirit has flown home on the wings of a dove
Into God's loving arm's; in heaven above


We think about memories from years past
When you were young and strong and ran so fast
We remember all the great times that we all had
How you always made us happy never made us mad


They were the best and happiest years we had
We'll always look back on them and never be sad
We look forward to the time we'll be together again
And we thank the Lord for such a great friend


Now you run and play up in Heaven above
Cradled in God's arms covered with his love
Playing by the Bridge waiting for the day
We come down thru the meadow to the bridge to stay.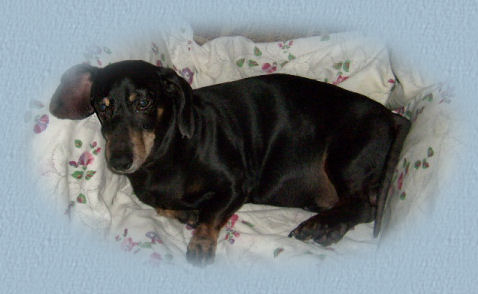 Monica sure loved her Lil Chico and told me that she will never forget the day she brought him home. He fit in one hand and had been a little abused by small children who didn't know any better. But Chico grew up being a loving and gentle pup.

Monica talked about how Chico would dance with her when she danced and he would exercise right beside her on the floor. And oh, how he loved those car rides. Whenever he saw Monica getting ready to go out, he was always the first one at the door.

Chico would always give Monica a sweet grin when they played catch in the yard. When he would catch the ball, he wouldn't give it back. And when Monica threw it too far, he would bark at her as if saying..., "you go get it, Mommy."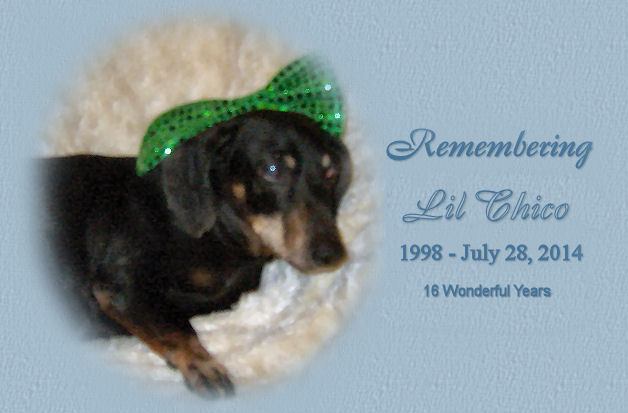 "This page is dedicated to the precious love that Chico brought to his Mommy Monica, and family. It is with much sadness that we say Good-bye to this loyal little fella. But may all his cherished memories brighten their days for the rest of their lives."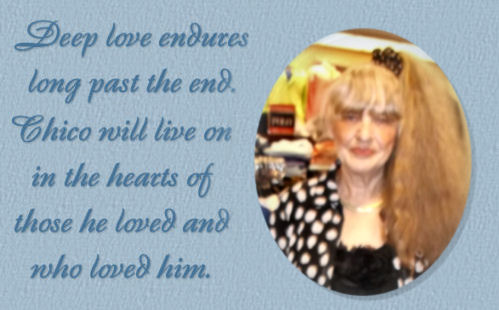 Midi playing: "Cool Summer Nights"
Copyright © Bruce DeBoer, being used with permission.

This not for profit webpage was created by Marvaline
for her Friend Monica and family who adored their
Lil Chico and will always hold his memory close.
3 August 2014