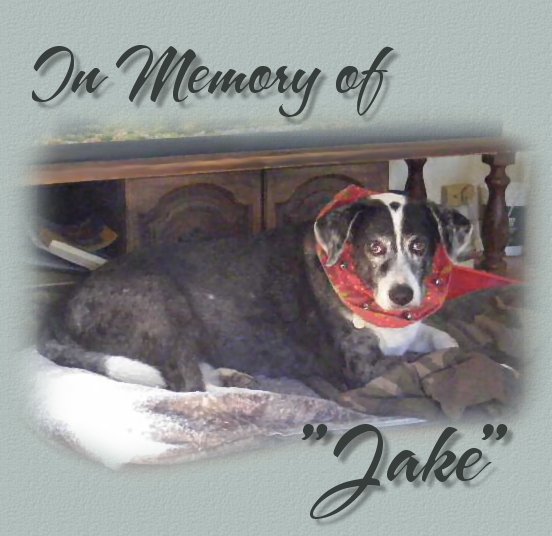 Sunlight streams through the window pane,
to a spot on the floor.
Then I remember it's where you used to lie,
now you are there no more.


Our feet walk down a hall of carpet,
and muted echoes sound.
Then I remember, it's where your paws
would joyously abound.

A voice is heard along the road,
from up beyond the hill.
Then I remember it can't be yours,
your golden voice is still.


But I'll take that vacant spot of floor,
and that empty muted hall.
And lay them with your absent voice,
and unused dish along the wall.


And I'll wrap these treasured memories
in a blanket of my love,
And keep them for you Jake,
until we meet again, above.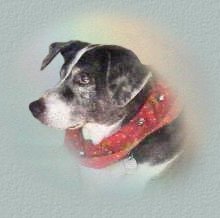 Precious Jake went to Rainbow Bridge on August 29, 2011. His actual birth date is unknown, but he lived a happy life for 14 years after being rescued by his devoted family. This precious pup will be greatly missed.






This page is dedicated to the precious memories of Jake to comfort the hearts of Jake's family members, my friend Janice and her husband Don. Janice is a very talented animal artist and displays some of her work at "Artwork by Janice." You'll want to be sure and check out her work there.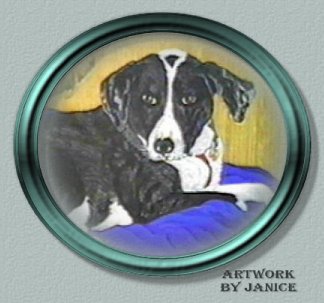 Poem: "Author Unknown"

Midi: "Eclipses Of The Heart"
Compliments of Bruce DeBoer




This not for profit webpage created by Marvaline
10 September 2011