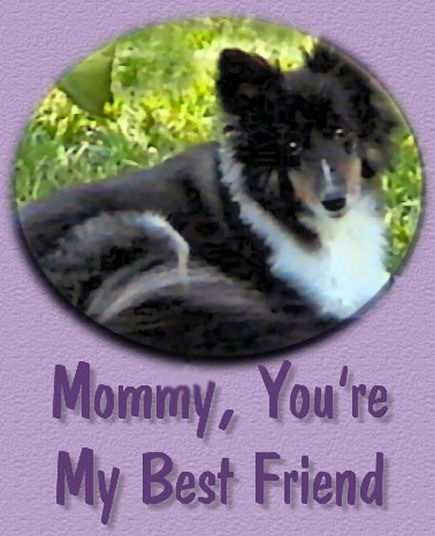 My heart cried for love,
I had so much to give.
Would someone who'd love me
Give me a place to live?

My prayers were heard,
God found me a home.
With you, my earth angel
Who's loved me, for me alone.




You're so very special,
Hand picked by God.
You never once treated me
As though I were "just" a dog.

You nursed my hurt ego,
You healed my broken heart.
You gave me a new home,
And a brand new start.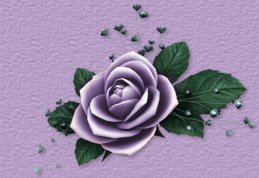 Loving you back
Was such a pleasure.
You filled my life
With so many treasures.

My happy days with you
Are nearing the end.
But you'll be there with me,
You're my best friend.




You'll stroke me and love me,
You'll make easy my trip,
Through the path
That leads to Rainbow Bridge.

Written for Mommy
from Triple.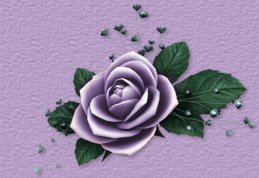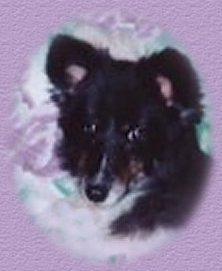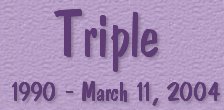 Triple's actual birth date is unknown because she was passed to several different families before being rescued by Helen, her mommy. She was a scared and abused pup at that time, but Helen worked with her relentlessly until Triple learned to love and trust again. That was twelve years ago. It is estimated that Triple was at least 14.

Our sweet and loving Triple has now gone to Rainbow Bridge to join our other cherished family members that have gone on before her. She fought lung and heart disease for nearly two years. Triple leaves us heartbroken, but we know that one day we will all be together again.






Triple's poem was written for her by a very special
lady who I am proud to call friend, Mary Silva.
Please be sure to visit Mary's beautiful site.

Whispered Winds

(Thank you Mary. You're so special me.)





Devoted to the precious memory of Triple,
this page was created by Marvaline,
Triple's Auntie, for her treasured
friend and housemate Helen.





Midi: "No Truer Love"
Compliments of Bruce Deboer