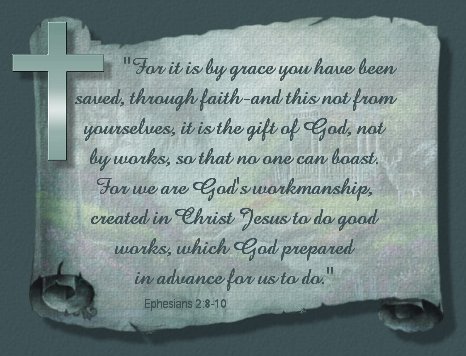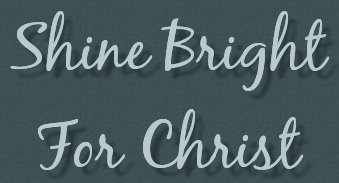 Be energetic in your life of salvation, reverent and sensitive to God. That energy is God's energy, an energy deep within you, God himself put it in you, and is working at what will give him the most pleasure.

Donít let anything throw you off course. There is nothing deceitful in God, nothing two-faced, nothing fickle. He brought us to life using His true Word and working His plan. This plan wasn't written out with ink on paper, with pages and pages of legal does and donts. It's written with Spirit on spirit, His life on our lives.

Let God help you take your everyday, ordinary life - your sleeping, eating, going-to-work, and walking-around life - and place it before God as an offering. Embrace what God does for you because it is the best thing you can do for Him. Don't become so well-adjusted to this world that you fit into it without even thinking. Instead, fix your attention on God and you'll be changed from the inside out. Recognize what he wants from you, and respond to it. Unlike the world around you, God brings the best out of you.

With all the time in this world and in the next, God will pour out His grace and kindness upon us through Christ Jesus. Saving us was His idea and He takes on the responsibility of drawing us to Himself to join Him in His work. All we have to do is trust him enough to let him do it. It's God's gift from start to finish.

So, have no doubts about what you're doing or why, care only about living well before God, and Shine bright for Christ.

If you havenít chosen to accept Jesus Christ as Godís eternal gift of salvation you may want to consider it at this time.

God's Plan For Salvation.

"Seek the Lord while you can find him.
Call on him now while he is near." (Isaiah 55:6)




Scripture references Ephesians 2:8-10 NIV header graphic, The Message Bible chapters Hebrews 13:18, Ephesians 2:7-10, James 1:16-18, Philippians 2:12-13, Romans 12:-1-2, 2Corinthians 3:6

Original Midi: "Face To Face"
By Russell Adams, Elton Smith and Larry Holder
Compliments of Songs Of Praise used with permission.

This not for profit webpage created by Marvaline
24 October 2009