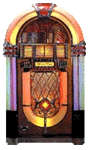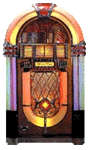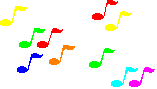 First things first.
I'm a MIDI file collector.
I appreciate those people
who have spent long hours
sequencing music and giving us
the opportunity to enjoy their hard work.
This is my private collection.
I make no money from this site.
If you own a copyright on any file
you find on my pages,
simply inform me and send
proof of copyright ownership.
I'll remove the offending music.



A-F G-L M-R S-Z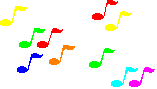 All my MIDI files are sorted by song title... or so I think!! Reload this page each visit, as it's constantly being updated. You are welcome to use my files. WebTVer's, feel free to link to any song or ask for help. Do NOT use my songs to create your own MIDI site. Do your own work! Please take a minute to sign my guestbook and let me know you appreciate this site!

The thought is nice, BUT PLEASE, do NOT put me on your mass e-mail lists, Instant Messenger, joke lists and such. Thanks!


A A Song For Mama
A Thousand Words
Absolutely (Story Of A Girl)
Addicted To Love
Adia
Affirmation
Afternoon Delight
Against The Wind
All I Wanna Do
All I Want Is You
All For Love
All Of My Love #1
All Of My Love #2
All Or Nothing
All My Life
All Night Long (Rainbow)
All Night Long (Lionel Richie)
All Star
Alone
Alone #2
Amazed
American Idiot


America Medley
American Pie (Don McLean)
American Pie #2 (Madonna)
Angel
Angel #2
Angels
Angel Of Mine
Animal Instinct
Another Race
Any Man For Me
Anywhere For You
Apache
As Long As You Love Me #1
As Long As You Love Me #2
At Last
At Your Side
Autumn Leaves
Avalon
Away In A Manger
Awesome God

B Back At One
Back Here
Back Home Again
Back That Thang Up
Back To Good
Back To You
Back To Your Heart
Bad Company
Bailamos
Baker Street
Bark At My Moon
Bang A Gong
Beautiful Boy
Beautiful Day
Beautiful Stranger
Because He Lives
Because Of You
Believe
Bent
Best Friend
The Best Of Me
The Best Thing
Bette Davis Eyes
Be With You
Big Pimpin
Bills Bills Bills
Bip Bop
Bitch
Bittersweet Symphony
Black Or White
Blaze Of Glory (Bon Jovi)
Bleed
Blessed
Blessed Assurance, Jesus Is Mine
Blue (Da Ba Dee)
Blue Eyes Blue
Blinded By Science
Bloody Well Right
Boot Scootin' Boogie
Born In The U.S.A.
Born To Make You Happy
Brand New Day
Breaking My Heart
Breakout (Foo Fighters)
Break Out
Break Stuff
Breathe
Breathless
Breathless (Kenny G)
Bring It All To Me
Bring Me Some Water
Broken


Brown Eyed Girl
Bug A Boo
Build Me Up Buttercup
Building A Mystery
Butterfly Kisses
Bye Bye Baby
Bye Bye Bye
Bye Bye Bye #2

C Californication
Candy
Can I Get A
Canon In D
Can't Wait To Be King (The Lion King)
Centerfield
C'est La Vie (E.L.P.)
C'est La Vie (Bewitched)
China Blue
Chocobo Song (FFVII)
Church Of The Poison Mind
Close My Eyes Forever
Closing Time
Cocaine
Cold Hearted
The Color Purple
Come On Eileen
Come Sail Away
Come To My Window
Comfortably Numb
Constant Craving
Cooley's
Cosmo Canyon (FFVII)
Cowboy
Country Grammar
Crash And Burn
Crash Into Me
Crazy Little Thing Called Love
Crazy Train
Cross Eyed Mary
The Crossroads
Cruisin'
(It's Just A Little) Crush

D Daddy's Home
December
Dee
Deck The Halls
Deeper Shade Of Blue
Desert Rose
Diamonds And Rust
Dizzy
Do You Hear What I Hear
Do You Think I'm Sexy
Don't Come Around Here
Don't Give It Up
Don't Let Me Be The Last To Know
Don't Mess With My Toot Toot
Don't Say You Love Me
Don't Tell Me
Don't Wanna Be A Player Don't Wanna Let You Go
Down So Long
Dragon (FFV - Emperor's Lair)
Dream A Little Dream
Dreams
Drift Away
Drops Of Jupiter
Dust In The Wind

E Eighteen (18) And Life
El Condor Pasa #1
El Condor Pasa #2
The Electric Light Parade
Electric Slide
End Of The Innocence
Eres Tu
Ever Lasting Love
Every Heartbeat
Everything I Do
Everything You Want
Every Breath
Every Day I Love You
Every Day People
Ex-Girlfriend
Express Yourself

F Faith
Faithfully
Falling Into You
Father Figure
Fee Fi Fo
Feels So Right
Fields Of Gold
The First Noel
Fixing A Hole
The Flame
Flying High Again
***Follow Me (Uncle Kracker)***
Fool In The Rain
Fooling Yourself
For My Lover
Forever Young
Frankenstein
Friends Are Friends Forever
From Me To You
Frosty The Snowman
Frozen
Funeral March (Chopin)

Note: Songs with ** mean if you find this somewhere else, they probably got it from here first!!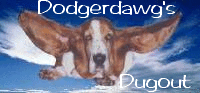 To place the above banner on your page with a link back to Dodgerdawg's Dugout, please use the following code: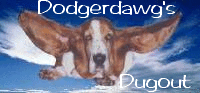 Sign My Guestbook

View My Guestbook


Check out my awards page!! The Dugout is proud to show these off!!