March 2002





Congratulations, you have a really "GREAT" site.
I have been looking your site over
and I want you to know that I love what you have done.
Display them with Pride you have Earned them!!!
Keep up your wonderful contribution to the WWW..
Please add the link to your Wonderful Web Site to the Winners Hall Of Fame
I wish you continued success with your Site.
Soar with the Eagle!
Your WWW friend:
<><><><><><><>{@¿@}<><><><><><><>
TimberCarver * Delton, Michigan
http://TimberCarver.Com
<><><><><><><>{@¿@}<><><><><><><>
Thanks Dave aka TimberCarver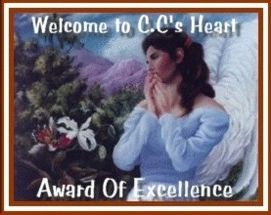 Thanks Glenn aka CC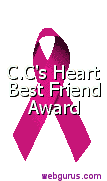 Dear Laine:
I am please to annouce that you are the very first
to win our "Exceptional Nature Site Award".
Just our way of saying thank you
for creating this award for us- and for you too!
We also enjoy visiting your webpage,
and would feel honored if you displayed this award on your award page.
Tell us when you have added our award to your page,
so we can add you to our list of winners.
Please visit White-Tailed Deer again!
As we update often.
Thanks again for all your effort in animal contribution.
Elizabeth Lyles * White-tailed Deer Specialist
Thanks Lizzie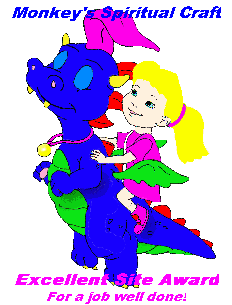 Thanks Debbie aka Monkey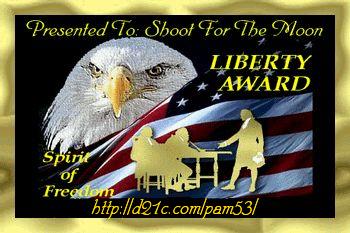 Thanks Pam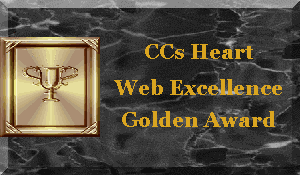 Laine You don't realize just how much your help has meant to me over the last 3 years.
I have been able to count on you to Help me in any way
or anything I was or am having trouble with.
Let me just say THANK YOU and I am honored to call you my friend.
I have been working on this for the last few days
and I want you and your site to be the first
to receive my Web Excellence Golden Award.
You Have most definately Earned It.
I am very proud of it.
>>>>>>HUGGS<<<<<< CC
Awww.. Thank You CC (Hugs)










Copyrighted ©Laine Caudell * 2002-2004
.All Rights Reserved.