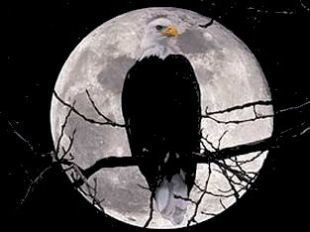 .. Stuck in another frame? Break Free!




... * New * ... Free State Blinkies

The Real Daniel Boone

"Thanks from Laine"

Hi, My name is ..Laine ..Welcome to my website, about the state of Kentucky,
My favorite things/places, waterfalls, friends and ... treasures hidden everywhere. :)
Thanks for stopping in... If you want.. Visit the guestbook ..sign in..
I'd love to know that you're here.
Updated Often. Enjoy..











~ * Awards Recieved * ~

History On Kentucky

Cumberland Falls Photos

Kentucky has some of the most beautiful scenery of any place.
One of my favorites is the Moon bow, this Unique phenomenon appears
no where else in the Western Hemisphere.
You can find it in Cumberland Falls State Park,
located in Daniel Boone National Forest near Corbin, Ky.
It's known as the "Niagara of the South"
*The Falls* forms a 125-ft.wide curtain
that plunges 60-ft. into a boulder strewn gorge below.
The mist of Cumberland Falls creates the magic of *The Moon bow*
only visible on a clear night during a full moon.
View2_Cumberland_Falls ... OLD Cumberland Falls Picture
A pic of me at Cumberland falls

*Great* Cumberland Falls Pictures
Eagle Falls.. Near Cumberland Falls

New.. Eagle Falls Lodge, Parker's Lake, KY

Moon Rainbow Night Photography

My *home-town* is located in [south eastern KY] also.

Owsley County.. Early Beginnings
Daniel Boone .. Myth and Reality
Daniel Boone Picture
Hazard KY, Perry County, A Photographic History

A Town Nearby
My Land

*** New ***
Names on the Vietnam Memorial Wall from KY, by "Town"

Vacation Cabin & Chalet Rentals - Eastern Kentucky

*** New ***
Cherokee Trail Of Tears Commemorative Park in Ky

Free Link Checker, Bad Links

Haunted Places In Kentucky

You are riding the train "Whistle Stops"



Click one of the arrows to ride the rail "East" or "West"





.....


.............



.....

Links from Laine
Friendship Quilt






Tour Rhode Island*My USA Drifter Presentation






"Before I formed thee in the belly I knew thee;
and before thou camest forth out of the womb I sanctified thee"
(Jeremiah 1:5)







Shoot For The Moon.
Even if You miss it You will land Among the Stars. ~ Les Brown

* Thanks for Visiting.*
Maintained & Copyrighted ©Laine Caudell * 1998-2009
.ALL Rights Reserved.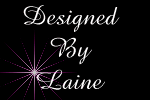 Read My Guest book!.....Sign My Guest book
Privacy Policy Statement.......Disclaimer

"Graphics by Laine"..... Updated.. December 7th, 2009.....Pathfinder Guest books

This Site Has Received 426 Awards..As Of..4-19-2003

Free~n~Cool.....# 1 Free Stuff.....Free Traffic Tools

Eagle Moon graphic






America's Byways - Kentucky
Wonders _ Mystery of the Moonbow_Cumberland Falls KY..
Mike's Moonbow Lunar Pictures
Dead Link Checker
1 Free Stuff Site

Great coupons & free offers on Christian & religious items



Contact Me.................