NEW...

History On Kentucky

Happy Saint Patrick's Day

Prayer Wheel

Lyrics to " A Tribute to Veterans"____Jerry Calow

Think You Know Everything?

"Gifts For You"

A Prayer For All

Blinkies

Free Peace Plaques

Free Awards

Treasures of the Church

Link Us .. Banners

If God is your Copilot - swap seats!
One Liners.. Christian ones.. that is..

~ I Wish You Enough ~

Laines' Southern Recipes..BBQ Sauce

Our Loved Flag

Traveling On Your Knees

Memorandum: To America From God .. Importance: High...
A Tribute To The Crew Of STS-107

Links from Laine

Awards Recieved

*** Night Dreams ***



~* Cyber Friends *~



9-11 *Never Will We Forget



Happy Mother's Day



Birthstones by Laine



"Gift from Above"



In Heavenly Places

~* One *~

2002 Award Winners

Shoot for the Moon Link Us

Kentucky is My Land

Eagle of Freedom

Moon Trivia

~* Walking By Faith *~

My Chow Chows



Interesting Facts - Did You Know?

Tips For A Lifetime

Laines' Southern Recipes* BBQ Sauce

Happy Valentine's Day



About Me

~* My Cody Joe *~

~*My Adopted POW/MIA*~



~*~ Free Awards ~*~

* My Friendship Quilt *



Free Calling Cards, Anniversary, Birthday graphics

Check out.. My Free Awards for You

Beware: Lord's Prayer

*2001* Special Gifts from Friends

~* Our Mysterious Moon *~

~* Beauty Of A Woman *~

~* Whispers in the Wind *~

~*~ Annabel Lee ~*~



~* If Tomorrow Never Comes *~

~* One Cherokee Maiden *~



~* Whispers in the Wind *~

~* The First Fire *~

Gifts from Friends

Gifts from Friends 2



St. Patrick's Day 2001 Gifts & Such

Friends Websites

A Peaceful Place

How Cold Is It?

"Gifts from Friends"

"Blue Rose of Friendship"

Pictures: "My Friends Unmasked"



Webrings I'm a member of..

Apply for My Awards



Misker's Den-izens




Life ~ What a
Beautiful Choice

Breanna

Adopted: December 8, 1999
Stop Abortion ~ Not A Beating Heart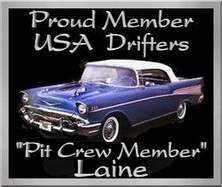 Tour Rhode Island*My USA Drifter Presentation
dead-links.com..Online Broken Link Validator




Awards Recieved

My Dear Friends around the World..

.....

.....











Copyrighted ©Laine Caudell * 2001-2008
.All Rights Reserved.
Updated March 15th, 2008

View My Spiritbook






State Blinkies
Blinkies
"SubmitFree: Submit to 25+ Search Engines free!!!"