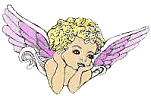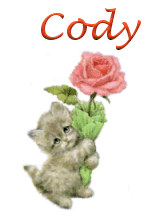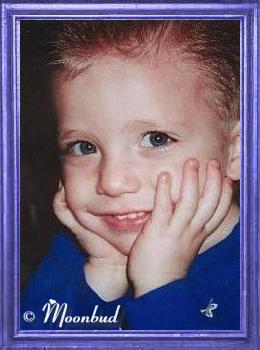 My One and Only 'Beautiful' grandson..
Cody James Riley.. [Laine's Cody Joe]
Born.. July 7, 1998.. Manchester, Ky.
Mom-Maw Laine is Soo Proud! : )

Cody Joe Riley...

...The apple of my eye!
Speaks His Mind. :) .. Fav Color=Blue
He makes me Laugh.. My Best medicine!
Fav Food=Tomatoes/Pork Chops/Mashed Potatoes/Cucumbers
french fries/cheese sticks/fudge sickles 'at the moment' :)
Fav TV Program: Sponge Bob Square Pants *Scooby-Doo*Clifford 'The Big Red Dog'
*Dragontales*Bob The Builder*Dora the Explorer.
Loves to finger paint and draw.. Or just mark on himself/walls. lol
Talking on phone.. *Riding his 4x4 ford trucks 'pic below'*
Fishing.. playing in creek
Follwing Daddy/Pop-Paw around outside
..Just Aggravating Mom-Maw 'sometimes' hehehe
Loves his 3 dogs: Bear 'Boo' & Kody 'Kote" & his Shadow.
He rescued Shadow 'on a trip to Ky' when Shadow was 5 weeks old and abadoned.
**Soo Sad** ..Update 7-21-04.. Shadow is now longer with us.
He had to cross that rainbow bridge.
We Miss Him too!!!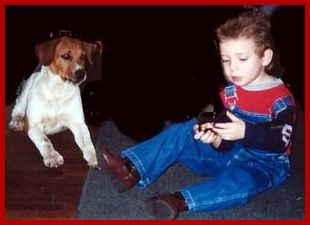 Shadow was an American Fox Hound.. So BIG..
I Thank My God for my Baby Boy..
I Thank My GOD for Allowing me to get custody of him..
I Thank My GOD For Keeping him Safe!!!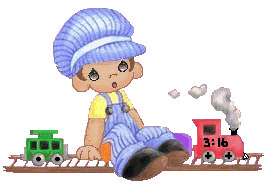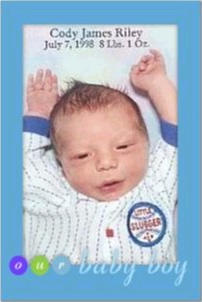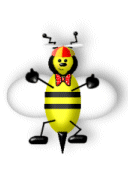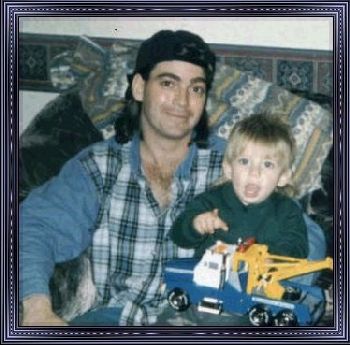 Cody and his Daddy .. 'My Son Gary'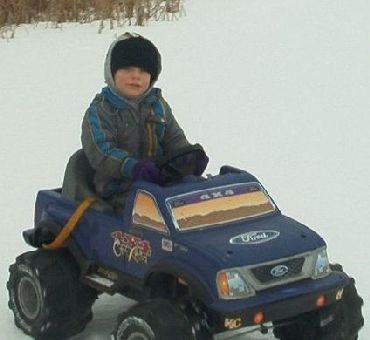 Cody ..truckin on the ice.. Janauary, 2002, Mi.








....... Bandit ............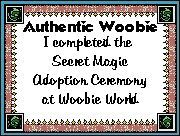 Visit Woobie World Today









Children Are...
Amazing, acknowledge them.
Believable, trust them.
Childlike, allow them.
Divine, honor them.
Energetic, nourish them.
Fallible, embrace them.
Gifts, treasure them.
Here Now, be with them.
Innocent, delight with them.
Joyful, appreciate them.
Kindhearted, learn from them.
Lovable, cherish them.
Magical, fly with them.
Noble, esteem them.
Open minded, respect them.
Precious, value them.
Questioners, encourage them.
Resourceful, support them.
Spontaneous, enjoy them.
Talented, believe in them.
Unique, affirm them.
Vulnerable, protect them.
Whole, recognize them.
Xtraspecial, celebrate them.
Yearning, notice them.
Zany, laugh with them.
©Meiji Stewart, 2001
Used with permission.
Visit.. www.PuddleDancer.com
to see more ABC writings.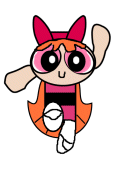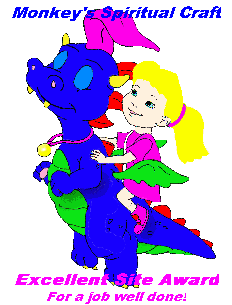 Thanks Monkey aka Debbie
Cody Joe loves Dragontales (Hugs)










In The Care Of A Guardian Angel
Read My Guestbook! | Sign My Guestbook!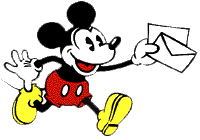 Some Images Courtesy.. http://www.kreativeklutter.com

How to Love Your Dog: A Kid's Guide to Dog Care
Training, Tricks, Riddles, Stories, Poetry..


Home.. Shoot For The Moon