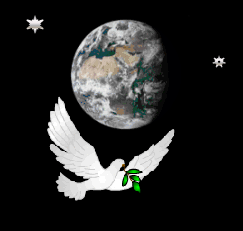 Free .. You do'Not have to link back. They are free to use. Should you wish to..
Link to http://d21c.com/moonbud/ ..Appreaciated.. Link back.. Share. Thanks ..Laine aka Moonbud
These plaques were made from scratch & Copyright ©Laine Caudell. Please save the plaques to your own server..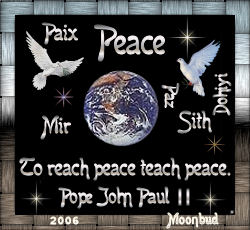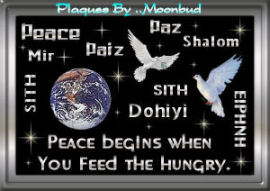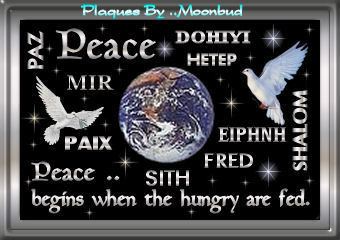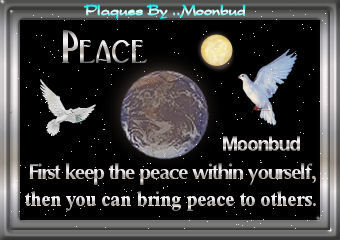 Nothing can bring you peace but yourself. Ralph Waldo Emerson

I do not want the peace that passeth understanding.
I want the understanding which bringeth peace.
Helen Keller

If you want to make peace, you don't talk to your friends.
You talk to your enemies. Moshe Dayan:

First keep the peace within yourself, then you can also bring peace to others.
Thomas A Kempis

Ecclesiastes
For everything there is a season,
And a time for every matter under heaven:
A time to be born, and a time to die;
A time to plant, and a time to pluck up what is planted;
A time to kill, and a time to heal;
A time to break down, and a time to build up;
A time to weep, and a time to laugh;
A time to mourn, and a time to dance;
A time to throw away stones, And a time to gather stones together;
A time to embrace, And a time to refrain from embracing;
A time to seek, and a time to lose;
A time to keep, and a time to throw away;
A time to tear, and a time to sew;
A time to keep silence, and a time to speak;
A time to love, and a time to hate,
A time for war, and a time for peace.
Ecclesiastes 3: 1-8





Marja's Peace Pages

Awesome Free Graphics..
Thanks Louise's Lodge.. Peace Plaques







Maintained & Copyrighted ©Laine Caudell *2006
.ALL Rights Reserved.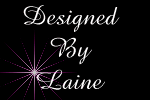 Read My Guest book!.....Sign My Guest book


Contact Me