Blue Ridge Parkway




There are a few places just off the Parkway that are worth stopping by to see what they have to offer as you travel on the Parkway.


---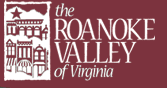 The Roanoke Valley, Capital of the Blue Ridge, allows you to experience all four spectacular seasons in the beautiful Blue Ridge Mountains of western Virginia located on Interstate 81 and the Blue Ridge Parkway. The Valley is recognized for its railroad heritage, its many festivals and historic farmers' market area with nearby shopping including hand-made crafts and Virginia specialty items. Discover Southern hospitality at the restaurants, shops and attractions. The Valley is nestled in the scenic Blue Ridge Mountains adjacent to the Blue Ridge Parkway near Milepost 120.
The History of Roanoke began in the 1740s when Mark Evans and Tasker Tosh came from Pennsylvania and took up land near the salt licks where Indian and animal trails crossed in the center. For generations, these salt marshes, or licks as they were called, had been a gathering place for buffalo, elk, and deer, as well as the Indians who hunted for them. The original town was called Old Lick, but in 1874 the town was chartered as the Town of Big Lick. The Railroad came to the Valley in 1852. In 1881, when the Shenandoah Valley Railroad came to town, Big Lick was renamed "Roanoke." Roanoke came from the Indian word, "Raw-re-nock," a name for shell beads worn by the Indians and used as trade goods


---



Nestled in a breathtaking valley amidst some of the oldest, most scenic mountains in the world, the Boone area of North Carolina offers scenic country roads, cascading waterfalls, wildlife, and an unsurpassed botanical paradise filled with a variety of plants matched by few places on Earth.


---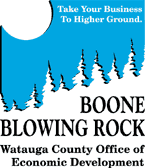 Blowing Rock, North Carolina is the place to escape from it all. Cooler temperatures, exquisite landscapes, a storybook village, shopping, hiking, skiing, arts, festivals, attractions and so much more. Come any season and bring your special someone or your whole family. It's an easy drive now that Hwy. 321 and Hwy. 421 have been widened to four lanes.
And for some interesting facts: Annie Oakley once ran a shooting range at Mayview Manor. Readers of Blue Ridge Country and Our State magazine have voted Blowing Rock their favorite destination. The Green Mile was partially filmed in Blowing Rock. Ripley's "Believe it or not" states: "The Blowing Rock is the only place in the world where it snows upside down." Quick Link


---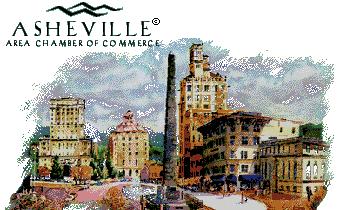 Get ready to experience a mountain adventure, dance around your room to some mountain folk music and visit downtown Asheville as it comes alive with evening activities. Take a look inside Biltmore House, watch a skilled artisan creating pottery, take a fall drive along the Blue Ridge Parkway and go for a swim in The Grove Park Inn's Spa pool.


---





click on the sign below to get to the next page