DUES FOR 2017!

Tim Newman sent me this !!!


~ DUES NOTICE FOR 2017 ~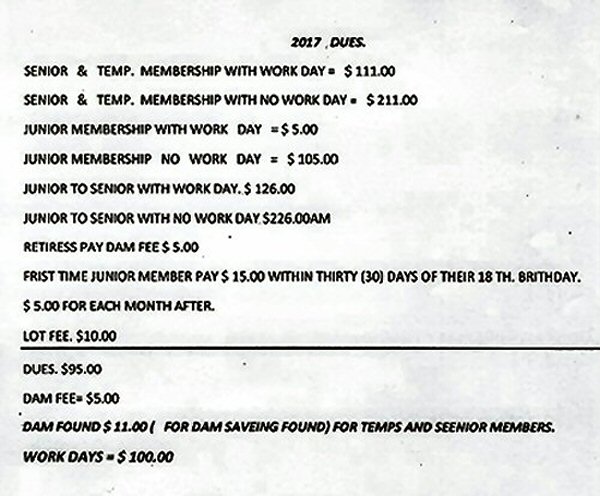 ---
---
Reminder!
Dues went up this year !

Dues is due January 1st!  Deadline is March 31st at midnight.

We have had people lose their club membership because they were not aware of when their "dues" was due.  To avoid losing membership--and having to rejoin the club
please keep these dates in mind.
---
"PLEASE NOTICE"

There is a change in the

"AMENDMENTS AND BY-LAWS"

Amendment #6 - "B" has been changed to read

"Jr, Sr AND TEMPORARY Members" must work one day per year. If member does not work their day each year they will be fined $50.00.!! (It used to be $25.00.)

What the officers are trying to do is get more people involved in putting in work days to keep the club looking the way it does now.

They ask that everyone come out and

"Do their share"

---

"note"
Use Browser "Back"
or