~ ~ Club-House Hours ~ ~
Tues, Wed, & Thursdays - 2:00 PM - 11:00 PM
Fridays - 12:00 PM till 1:00 AM
Saturdays - 10:00 AM 1:00 AM
Sundays - 10:00 AM - 11:00 PM

CHECK NEW DUES NOTICE IN THE "INFO" COLUMN!!
NO SELLING OF WOOD TAKEN FROM CLUB PROPERTY!!
THERE IS A NEW LAW AT CLUB NOW NO "GLASS" BEER BOTTLES ON CLUB GROUNDS!
~ Application Forms ~
Tim Newman sent me these Application Forms that you can
print and fill to send Chris when Applying
They are: Retired Membership Form, HERE
Junior Membership Application, HERE
and Junior to Sr. Membership Application. HERE


~ CLUB INFORMATION~
(I will add more as it is sent to me?)
TIM NEWMAN KEEPS ME UPDATED ON EVERYTHING THAT IS HAPPENING AT THE PV
Others can send to, you know??
9/29/16 - Tim Newman told me that the State told us that we had to up date our Dams, so we started at Lake #1 and will do one every year. The cost is HIGH!!
LAKE #2 RE-OPENS DEC. 1ST


LAKE #3 IS CLOSED & OPENS JAN. 2018


FOUR WHEELERS OR SIDE BY SIDES ARE NOT ALOWED IN THE PHEASANT FIELDS DURNING HUNTING SEASON.
IF HUNTING IN FIELDS #1, PARK AT RIFLE RANGE.


DEER HUNTING ON CLUB PROPERTY FOR 2017-2018 IS CLOSED !!!!
---
---
Tim Newman sent me the following.
Even though there will be no deer hunting at Pine Valley this season, the Club will still be open during regular hours on the days of Dec 5, 6, 7, and 8th with the regular menu as well as some soup/sandwich meals and some daily meal specials
---
| | | |
| --- | --- | --- |
| | ~~ Big Buck contest ~~ | |
~ Contest Winners 2015 ~
NO HUNTING OF DEER ON CLUB GROUNDS, SO I WON'T POST ANY PICTURES, SORRY !!!



Biggest Buck
Points-?


Biggest Doe
This year



Biggest Buck
With BOW


Youth deer

JAKE KLUG IS RUNNING THE BIG BUCK AND BIG DOE CONTEST
AT THE PV SPORTSMEN CLUB.
(please send me all hunt related photo's)



~ LUCK & SLUG SHOOT ~
Starts Sunday, Sept 17 & 9:00 AM
(Tim Newman sent me this infromation)



~~ TRAP SHOOTS ~~

Trap shoots are starting on Saturdays at 4:00 PM.

Some of the events we used to have may have been discontinued.
As of now, there are no plans for future Euchre tournaments or Trap shoots.

Every Tuesday night at 7:00 PM
DONE FOR NOW ?????
---

The next meeting day is
January 14 - 2:00 PM
Come to the meeting and see what's going on at the club.
---
---
---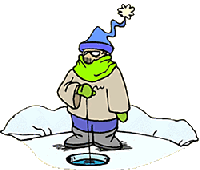 It's Ice Fishing time again so everyone be careful! Ladders have been put by each lake for safety, hope no one has to use them!
---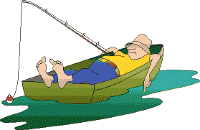 Sent to me by Joe Klug:

FINISHED FOR THE YEAR !!!!
---
~~ Some Big Fish caught at Club ~~

If anyone catches a nice size fish at the club of any kind, please send me a photo.
Me~ Bass I caught A LONG TIME AGO!!!! HERE I Mounted it.
Louie Blake over 8 lb Bass --- Here --- Released it!
Dalton Brown 4,3 lb Bass --- Here --- Another 5 lb 6oz --- Here. - Released them both, GOOD SPORTSMEN!!
Brub caught this Albino Cat Fish 3.8lbs -- Here !
Frank King --- 5lb Bass --- Here
"Wiz" caught another Albino Cat Fish Here
Chuck DiLoreto 26lb 10oz Cat Fish --- Here --Released it!
Brub caught this 22lb Catfish --- Here --Released it!
Lou Pizzoferrato gat a nice 20lb 2oz Catfish --- Here
Mary Jane Runevitch 5lb 5oz Bass -- here --- Released it!
Chance Hunter 5 1/2 lb Bass here Released it!
Kenny Newman 33 lb Catfish here ---Released it.
Matt Armstrong 28 lb Catfish here Released it.
Allen Wootch Jr with 5 1/2 lb Largemouth here
Jim Branum Catfish 35.8lb 42in long. here , 28.8 lb here
Fred Schultz 5.7Bass here ---Released it.
Brub caught another nice Bass 6lb 4oz One Here
Richard Diloreto caught a 6lb. 23in Bass. Here. -Released it.

~~ MOVIES ~~
I've made a good many DVD's of the "GOOD OLD DAYS" at the club and gave DVD's to many people but a lot of people has never seen any of them. So I am adding some for all to view and to remember me and the Good Old Days at the club. Click Here
Let me know what you think of them??????
~ Photo's ~
I put together a picture of some of the fine looking women of Pine Valley, some of the men, The Woman's Auxiliary,

I put some faces in an Ice-burg. Made from this picture.
Sorry, I didn't have room for all and if anyone doesn't care for their picture on any of these, let me know.
---
~~ Slide Show ~~
I made slide shows on all the pages that have pictures for faster viewing af all the photo's,instead of opening one at a time.
After the first one loads, all the others will show at 3 to 4 second intervals.
In this busy world now days, people don't want to take the time to open each picture.
Sit back and enjoy --- (I hope?) ---Let me know!
---