INFO COLUMN & MANY PICTURES
---
Web Page Info
My personal life at PV
And Photos
---
Club Officers Pictures - Plaques
Club Photos

Bi-Laws
Bi-Law Changes
~~2012~~
Park Rules
Bar Menu
---
REMINDERS
---
Dues Reminder
Jr Members & Retirees
Speed Limits
---
PHOTO'S
Read here before viewing
---
Super Bowl 2012 and Tarsh Birth.D
---
Wild Game Feed 2014
---
Kids Easter
Party 2013
---
Memorial Day
2013
---
July 4th Pics.2013
---
Family Day 2013
---
FD Kids Fish 2013
Pictures
---
---
Family Day 10
Adult Game Photos
---
Fish Fry2013
---
Labor Day2013
Pig Roast
Pictures
---
Gun Bash 2013
info & Pictures
---
Oktoberfest 2012
pictures
---
Kids Halloween Pics. 2013
---
Kids Xmas Party 13
---
New Years Party 12-13
---
Fun Night Pictures
#1 starts with 2002 Pics.
1 3 4 5 6 7
9 10
---
MISC PICS-FISH Hunt & People
Here
---
PROJECTS
New Projects Here
---
CAMPFIRES
Camp Fires
---
PV VIDEOS
Here
---
SPORTS
---
Catfish Tournaments 2012
---
Trap Shoot Photos
---
Kids Pheasant Hunt & Trap 2013
---
2013 Hunting Pics & Party Pics
---
Buck Contest Rules
---
Deer Hunting Winners
---
Fall Shoots
---
Golfers &
Photos
---
Ice Fishing Pics
---
HUNTING & TRAPPING REGULATIONS
STATE & PV
---
2013-2014
Hunting Dates & Bag Limits
(Adult & Youth)
2013-2014
Turkey Season
---
FISH
---
Club Fish Limits
---
"Humor"
Jokes
---
FAVORITE SITES.
---
Daughter
Deb
---
Rick Duill
Outdoorsman
---
Carol Bednar
Adena News
---
Daniel J Rapavi
Harrison County Sheriff's Office
---
~ ~ Club-House Hours ~ ~
Tues, Wed, & Thursdays - 2:00 PM - 11:00 PM
Fridays - 12:00 PM till 1:00 AM
Saturdays - 10:00 AM 1:00 AM
Sundays - 10:00 AM - 11:00 PM

CHECK NEW DUES NOTICE IN THE "INFO" COLUMN!!
NO SELLING OF WOOD TAKEN FROM CLUB PROPERTY!!
THERE IS A NEW LAW AT CLUB NOW NO "GLASS" BEER BOTTLES ON CLUB GROUNDS!
~ NO SMOKING LAW ! ~
The club was fined $200 for smoking and the next fine will be $2500 and people smoking will be fined $100, so now there will be:
"NO SMOKING IN THE CLUB HOUSE !!"


~ Application Forms ~
Tim Newman sent me these Application Forms that you can
print and fill to send Chris when Applying
They are: Retired Membership Form, HERE
Junior Membership Application, HERE
and Junior to Sr. Membership Application. HERE


~ CLUB INFORMATION FOR 2014~
(I will add more as it is sent to me?)
TIM NEWMAN KEEPS ME UPDATED ON EVERYTHING THAT IS HAPPENING AT THE PV
Others can send to, you know??
2/24- Tim sent me a picture of last years Chili Cook Off trophy. We think we will just add the new winners name after each year's cook-off. ~ Trophy Picture is HERE
~~ CHILI COOK-OFF ~~
JAKE NAMETH IS GOING TO HAVE A CHILI COOK-OFF.
THERE WILL BE A $1.00 CHARGE AND GUEST ARE WELCOME.
LETS ALL GET INVOLVED AND HAVE FUN.
(sent to me by Jake Nameth)
Chili Cookoff
March 29th ~ 4:00 PM
Best 2 Chilis pay $25 Each
Bring your Favorite
Chili or Covered Dish
(sent to me by Jake Nameth)
There will be a Flea Market May 3rd from 8 AM to 5 PM.
$10.00 a table,
Chinese Auction, and Hot Dogs, Fries and Sloppy Joes to eat.
A BAKE SALE WILL ALSO TAKE PLACE.
TO RESERVE A SPOT CALL JAKE 740 546 3598.

| | | |
| --- | --- | --- |
| | ~~ Big Buck contest ~~ | |
FRANK BALVIN SAID HE IS HAVING A BIG BUCK AND BIG DOE CONTEST THIS YEAR
THE CLUB NOT RUNNING IT.
People like viewing photo's so PLEASE KEEP SENDING ME ALL HUNT RELATED PHOTO'S !!!!

~ LUCK & SLUG SHOOT ~
~~~ FINISHED FOR THE YEAR ~~~


~ TRAP SHOOTS ~
~?~?~?~?~?~

Every Tuesday night at 7:00 PM
$4.00 fee, come join the fun !
---


The next meeting day is
MARCH 9th. 2:00 PM
Come to the meeting and see what's going on at the club.
---
---
---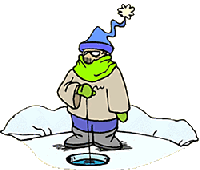 It's Ice Fishing time again so everyone be careful! Ladders have been put by each lake for safety, hope no one has to use them!
---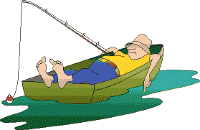 Dates for 2013
~~~ FINISHED FOR THE YEAR ~~~

---
---
---
~~ Some Big Fish caught at Club ~~

If anyone catches a nice size fish at the club of any kind, please send me a photo.
Me Bass I caught A LONG TIME AGO!!!! HERE I Mounted it.
Louie Blake over 8 lb Bass --- Here --- Released it!
Dalton Brown 4,3 lb Bass --- Here --- Another 5 lb 6oz --- Here. - Released them both, GOOD SPORTSMEN!!
Brub caught this Albino Cat Fish 3.8lbs -- Here !
Frank King --- 5lb Bass --- Here
"Wiz" caught another Albino Cat Fish Here
Chuck DiLoreto 26lb 10oz Cat Fish --- Here --Released it!
Brub caught this 22lb Catfish --- Here --Released it!
Lou Pizzoferrato gat a nice 20lb 2oz Catfish --- Here
Mary Jane Runevitch 5lb 5oz Bass -- here --- Released it!
Chance Hunter 5 1/2 lb Bass here Released it!
Kenny Newman 33 lb Catfish here ---Released it.
Matt Armstrong 28 lb Catfish here Released it.
Allen Wootch Jr with 5 1/2 lb Largemouth here
Jim Branum Catfish 35.8lb 42in long. here , 28.8 lb here
Fred Schultz 5.7Bass here ---Released it.
Brub caught another nice Bass 6lb 4oz One Here
Richard Diloreto caught a 6lb. 23in Bass. Here. -Released it.

~~ MOVIES ~~
I've made a good many DVD's of the "GOOD OLD DAYS" at the club and gave DVD's to many people but a lot of people has never seen any of them. So I am adding some for all to view and to remember me and the Good Old Days at the club. Click Here
Let me know what you think of them??????
~ Photo's ~
I put together a picture of some of the fine looking women of Pine Valley, some of the men, The Woman's Auxiliary,

I put some faces in an Ice-burg. Made from this picture.
Sorry, I didn't have room for all and if anyone doesn't care for their picture on any of these, let me know.
---
~~ Slide Show ~~
I made slide shows on all the pages that have pictures for faster viewing af all the photo's,instead of opening one at a time.
After the first one loads, all the others will show at 3 to 4 second intervals.
In this busy world now days, people don't want to take the time to open each picture.
Sit back and enjoy --- (I hope?) ---Let me know!
---