PINE VALLEY BAR MENU


The people working the bar will cook the following for anyone at any time.

(Except Friday's)
Between 6 & 9 P.M, during Club Functions, (meetings, etc.)
and when people rent the back room for Weddings etc.

When the caretaker has some special meals I will be adding them if they send it to me !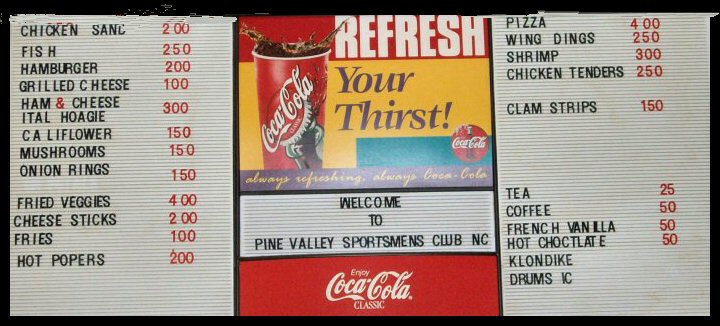 "note"
Use Browser "Back"
or