People just don't take the time to sign my guestbook but I do get a lot of email telling me that they enjoy looking at the many pnotos that I have on the site.
I always have my camera just in case things get going, and SOMETIMES THEY DO !
So here I started some more "Fun Night Photos" and will be adding more all the time, so check back !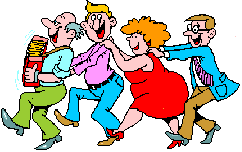 Click HERE for faster slide show viewing of all photos.
Fun1      Fun3    Fun5 Fun6 Fun7 Fun9    Fun10


"note"
Use Browser "Back"
or